How to Cope with Home Buying Stress
Preparing for the Process Alleviates Home Buying Stress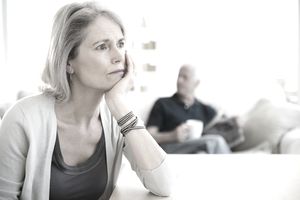 Buying a home is one of the most exciting things you can do and you don't need to be stressed about it. Of course, you may think I would say that because I'm a real estate agent, but it's true. When I bought my first home, I was so thrilled that I danced with my cat and slid across the hardwood floors in stocking feet.
Causes of Home Buying Stress
Home buying is also an emotional experience and very personal to each buyer.
When your emotions are involved in a purchase, there's a possibility that those emotions can get out of hand. Moreover, the chances of things going wrong are endless:
Sellers can be unreasonable and argumentative
A home inspection may reveal defects
Lenders may reject your loan
You could receive a low appraisal
Your agent might not communicate well with you or meet your expectations
The title company could find a cloud on title or an unknown lien
Your moving company could go bankrupt
Home Buying Stress Starts With the Purchase Offer
I give my clients a copy of the purchase agreement that they will sign before we look at homes. I suggest they take it home and read it, with the important paragraphs circled for them. However, when it comes time to actually sign the offer, sometimes buyers will panic. They say, "But the purchase agreement looks totally different with all the blanks filled in."
Just relax and ask your agent to go over the important aspects of the offer with you.
When you're comfortable with its contents, then sign it. Here is a partial list of what an offer may contain:
Home Buying Stress Can Happen While Waiting for Acceptance
With fingers crossed behind your back, you will probably shake hands with your agent and mumble about hoping for the best. But secretly, you might feel butterflies in your stomach, and you don't know if you'll be able to sleep through the night, wondering if your offer will be accepted.
You can't settle in to watch a movie or play with the kids because all you can think about is buying that home. What if the seller rejects your offer? What if the seller makes an unreasonable counter offer that you can't afford? Did you offer too little? Too much? All these thoughts and more can take over your brain. You may begin to needlessly strategize, saying to yourself, "If the seller does X, we'll do Y."
The answer, of course, is to go out and get drunk. No, no, no, I'm just kidding. Alcohol can heighten your sensitivities. Here are some better solutions:
Call your agent or trusted friend or family member who has recently bought a home and talk about your feelings and concerns.
Focus on something else that requires your undivided attention such as a computer game, reading a book or engage in exercise.
Tell yourself over and over that you cannot control the outcome; it's up to the seller to respond.
Trust in yourself that you have submitted your best offer.
Home Buying Stress While Waiting to Close
You've undoubtedly done your homework, received a pre-approval letter from the lender, submitted your paperwork in an orderly fashion and paid for an appraisal. If the lender requires more documentation, don't question why, just dig it up and submit it.
Ask your agent to inform you of the home buying process, step-by-step, so you'll know what to expect. Your real estate agent can be an invaluable resource for you at a time like this. Experienced agents know how to predict possible problems and solve them before they mushroom into a gigantic headache.
Whatever happens during this period will fall partly on your agent's shoulders.
Don't be afraid to ask questions until you understand. Believe me, agents can make your journey practically painless if you will rely on your agent.
At the time of writing, Elizabeth Weintraub, CalBRE #00697006, is a Broker-Associate at Lyon Real Estate in Sacramento, California.