How to Collect Child Support
Every Parent is Financially Responsible for Their Child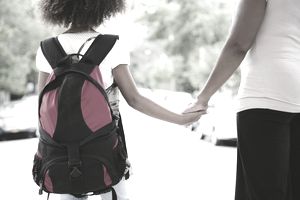 Everyone is responsible for the child they bring into this world. It doesn't matter if was planned, unplanned, or even a child through adoption. This child has a right to be raised in a safe environment and provided everything needed which often includes financial support even if one of the parents are not around. Approximately 30 million children in the USA are owed more than $41 billion in unpaid child support, according to estimates by the Association for the Enforcement of Child Support (ACES).
Unpaid child support is one of the largest debts in this country and while millions in tax dollars goes to help support children and provide medical care, a parent is still ultimately responsible. Just because one parent has decided to move on and leave a child either before or after birth they are still expected to help support their child.
You may not realize it, but children require a lot of financial support. They will attend school, maybe receive childcare, eat, and have a roof over their head. All of those things require financial support and it's something only parents can provide.
Who is Obligated to Pay Child Support?
Who is responsible for child support payments? The non-custodial parent, the non-custodial adoptive parent, both biological parents, and sometimes a non-biological parent taking on the responsibility of parenting long term are responsible parties. You don't have to be married to be responsible for paying child support and leaving your spouse won't automatically leave you off the hook.
If you are the biological parent, then you will need to pay your portion of child support.
There are times when a special needs child will continue to receive child support beyond 18 years of age. If a child is adopted by someone else or is active military, then child support payments no longer apply.
If this is the case, the non-custodial parent will need to petition the courts to release them for further payments.
How to File for Child Support
In order to begin the process, a court order is needed. If the parents are not married, get the court order as soon as you can after the child is born. In cases of legal separation or divorce, a court order is needed right away. Child support typically begins on the date the order is filed. It is not retroactive beyond the date of the filing which is why it's so important to begin the process as soon as possible.
Court orders are available through the local Child Support Agencies. You can choose to have the agencies represent you, you can get an attorney, or you can represent yourself. An attorney is usually the best idea because they don't have an emotional interest in the case and will not be swayed by excuses. If you choose to represent yourself you need to be sure you've equipped with as much information as possible.
Obtaining a Court Order
Obtaining a court order is easier than it sounds and it's something you'll need to do if you want another party to have a legal obligation to pay child support. Without a court order, the other parent has no legal obligation and even though you may have agreed to mutual terms of payment you'll have little recourse if they stop making payments.
For assistance collecting your child support, seek help through the Child Support Enforcement Agency in your area. They will provide help in locating an out of state parent, provide free attorney advisers, and file information through the district attorney's office. When a parent does not pay for child support the agency will help you collect and file the proper paperwork to ensure you get paid.
To collect from a non-paying parent out of state, the local district attorney's office will file the proper paperwork with the court system. Your states court will contract the court in the state the non-paying parent is living in and begin the process of collecting. This doesn't always work, so feel free to do your own detective work in locating the parent and their place of employment. The sooner they can be found, the faster you can get through the process.
Collecting Child Support
Collecting child support and keeping up with payments is important. One of the first thing the courts may do is garnish wages from the parent's paycheck so that they can't claim to miss a payment. But many times a parent will quit work or move from job to job to avoid a garnishment and it can be difficult to keep tracking them down. Even unemployment payments can be used to catch up back child support so you need to stay on top of things and make sure you're getting every penny you deserve. It's also possible to have property seized, especially if it's to collect a lot of back payments that were never made.
For the business owner a business license or professional license can be revoked for non-payment. If they want to continue earning in their current business they need to catch up the back child support in order to have the licenses returned. Many professionals are not allowed to practice without their license so they usually have a great incentive to pay up.
When trying to collect back child support you just have to keep pushing and don't give up. Seek information from different reliable sources and follow every avenue you can. Child support is to help pay for the support of the child and you are entitled to your fair share. Most parents try very hard to take care of their children, but there are others who just don't care about anyone but themselves. Regardless of how your relationship with the child's other parent ended don't feel guilty about what you're doing. They are responsible for raising their child even if they aren't at home and it's up to you to make sure you get what you're entitled to.