How to Build an Affiliate Marketing Platform
Essential Steps for Building a Great Affiliate Marketing Platform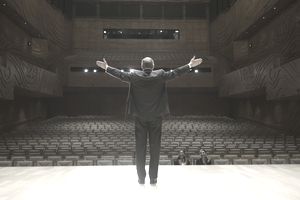 Affiliate marketing is a great way to earn supplemental or even a full income online provided you follow the right steps. Obviously, you need to select the right niche in which you want to build your affiliate business. However, niche selection is merely a prelude for another important step, the building of what Internet Marketers like to call a platform.
See Also: 5 Ways to Grow Your Platform and Make More Money Online
Why You Should Build Your Affiliate Platform
For our purposes, an affiliate marketing platform can be defined as a base, from which affiliate marketers can establish their authority and expertise in niches, as a means for growing their target audience – the people to whom they wish to promote and sell products.
It's crucial for you to establish this platform immediately, for several reasons. First, having a platform allows you to control your business brand, whether it is a trademarked name or your actual personal name.
Third party sources like Facebook and Twitter can help you generate traffic and promote items, but you will be forever vulnerable to changes in their terms and conditions of use. Changes that may jeopardize what you have built up over months and years.
It's a whole lot easier to sell things as an affiliate if you have an audience and following that is loyal to you and "knows, likes, and trusts" you or your brand.
See Also: How to Build Your Brand as an Affiliate Marketer
Next, having your own affiliate platform will enhance the trust factor with your prospects as well as your reputation. People who visit your website have a chance to look around; "kick the tires" sort of speak. If they like what they see, your chances of convincing them to buy from you have risen sharply.
See Also: How to Build Trust and Increase Sales with Email Marketing
Finally, your platform gives you a viable alternative to direct marketing techniques for generating affiliate marketing sales. Instead of hoping that enough people open your emails and click on various links, "warm" platform visitors will actually seek out your recommendations themselves. Sometimes, you won't have to do the heavy lifting or hard selling.
The more access points you have on your platform; the more opportunities you'll have to connect with and reach your target audience. If someone subscribes to your email newsletter, Likes your Facebook page, and follows your on Twitter - then you have three opportunities on three separate platforms to reach that person.
See Also: 5 Ways You Can Market and Promote Your Business on Facebook
How to Build Your Affiliate Marketing Platform
There are various platforms that you can set up concurrently, but the general consensus is that beginners should first set up a self-hosted WordPress blog as the cornerstone of their affiliate marketing business. Third party options (e.g. Facebook fan pages, YouTube channels, podcasts, etc.) can be used to support your blog as well.
Therefore, based on what we know up to now, here are the four (4) main steps for building a platform:
1. Decide on the Brand Name for Your Affiliate Business
In most cases, this comes down to whether you want to brand your business around you as a personal brand or build the brand around a business company name. There is no right or wrong answer; it just depends on your specific goals for your business.
If you are going with a personal brand then you'll want to use your name, or some variation of your name if that isn't available. If you're going with a branded domain, try to go with a domain name that is descriptive of the benefit of the product and/or service that you're offering or promoting.
2. Get a Domain Name and Hosting Account
The decision to choose either a personal (e.g. johndoe.com) or brandable (e.g. ebookdepot.com) name for your affiliate business will dictate the domain name you get.
A third option sometimes considered by affiliates is to acquire a descriptive name that ties directly into the niche they plan to serve (e.g. gardeningguru.com). This is often attempted to optimize search engine (SEO) results, but results are quite unpredictable and may end up harming your efforts.
See Also: 3 Reasons You Should Use a Brandable Domain Name
You'll want to register your domain name with a domain name registrar (GoDaddy is a popular option) and get a hosting account to host your website, preferably one that allows you to install WordPress for free; such as BlueHost.
Avoid using free blogging services as the main hub of your website as you generally don't have full control and ownership on a free platform.
3. Create Your WordPress Blog
WordPress is your best option for a self-hosted blog and for really controlling your affiliate marketing destiny. Visit WordPress.org – NOT WordPress.com – to download the necessary software to install it yourself. Otherwise, sign up with a hosting company that offers simple WordPress installs to get started right away as mentioned above.
Don't forget to add a WordPress theme. There are literally thousands of free, basic themes to choose from. However, if you can budget for a hundred dollars or so, consider a premium theme that will make you stand out from other WordPress-anchored affiliate bloggers in your niche.
As mentioned above, Bluehost.com is a popular option for self-hosting a WordPress blog.
4. Start Building Your Email List Right Away
Why do all the big shots keep repeating the phrase, "The money is in the list."?
Simple – because it's true. To generate sales, you have to become an expert relationship marketer and list-building techniques using your blog and third party methods are the ticket to long term success.
See Also: 3 Reasons You Must Use Email Marketing to Succeed Online
Building your email list allows you to follow-up with your prospects to build a relationship and make multiple sales to maximizing your long term profits. Whether you are looking to promote your own products and services or just focus exclusively on affiliate marketing - email marketing is the key to maximizing your revenue and profits with online marketing.
Related: How to Start an Online Business and Make Money on the Internet