How to Accelerate an Ecommerce Startup
As a Mentor / Advisor, What Can You Do to Help an Ecommerce Startup Succeed?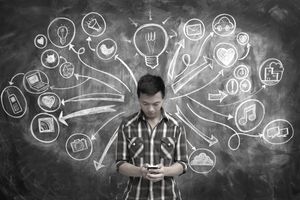 In the startup ecosystem, one of my favorite participants is the business accelerator. Accelerators run by academic institutes, local governments, trade bodies, as well private organizations promise to accelerate a startup's business growth and success. Some are run as not for profits, while others are run with the intent of riding the startup-valuation gravy train.
On the whole, some business accelerators do a kick-ass job, while others merely spout platitudes and push paper.
But when it comes to ecommerce startups in specific, what can business accelerators really do? Here are some thoughts:
Help in Niche Identification
I don't just mean select the better niche; in some cases, it's difficult to see a market segment as a viable business opportunity. Go back a couple of years, and think about how few people would have thought that Etsy was addressing a viable ecommerce niche. Today, it's one of the top ecommerce destinations in the world.
Work Out the Unit Economics
I am not a fan of voluminous spreadsheets, full of dubious financial forecasts. But I do see the merits of working out sensible unit economics. Especially in ecommerce, which has always been notorious for being profitless, the path the profitability has to be taken seriously. A business accelerator can make startups aware of industry best practices, as well as monitor its key metrics to make sure that commonsense is not being defied at the unit level.
Harness the Data Tsunami
In the early 90's, when I would talk to managers at offline retailers, I would often hear about the dearth of actionable data. With ecommerce, the problem is quite the reverse. There is so much data that startups often do not pay heed to it. Delving deeper into data analytics can be intimidating for an ecommerce startup.
This is where the business accelerator can help them get started.
Get Crucial Tie-Ups in Place
No business can exist in a vacuum. Certainly not an ecommerce business. It needs to establish tie-ups with 3PLs (third party logistics providers), payment processors, warehousing providers, multiple software vendors, catalogers, and a whole lot more. It would be great if a business accelerator could just shower these relationships on its "acceleratees."
Taxation, Compliance, and all That Messy Stuff
The last thing founders want to do is to let statutory compliance distract them from what they do best. Unfortunately, this can turn around to bite them and get them into lots of trouble. In this regard, business accelerators can provide counseling, templates, processes, as well as a list of empanelled service providers.
Create, Adapt, and Evolve Strategic Differentiators
The world of ecommerce forces cookie-cutter behavior. Startups need to constantly be looking for avenues for differentiating themselves. And when they find a competitor adopting an impressive strategic initiative, they need to think about how they can adapt that to their own enterprise. Sometimes founders are too close to reality to be able to see it.
This is where business accelerators, with their bird's eye view, can be of great help.
Introductions With Customers, Experts, Investors, Employees, Co-Founders
No single act can accelerate an ecommerce startup as much as a key introduction. This introduction could be with a mentor, customer, or investor. But that's not all. Sometimes business accelerators have played a crucial role in helping an entrepreneur rope in a co-founder. In other cases, they have helped recruit key employees.
Business accelerators are limited only by their creativity in the ways in which they can help an ecommerce startup. One thing is clear, ecommerce businesses need all the help they can get. The above is just a beginner's list.