How Sustainable Investing is Creating Jobs for You
Making a Difference leads to Opportunities for Millennials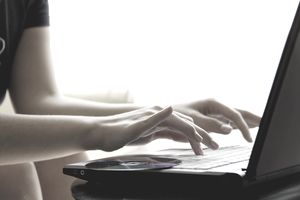 One of the more exciting and important aspects of Sustainability is its potential to create badly needed jobs, and this is starting to play out within the investing world as we speak.
Technology, innovation, and globalization are the three most important trends of our time as we wrote in the Short Guide to Sustainable Investing for ePublisher DoSustainability in 2013.
The combination of these three factors has driven many jobs away from the US market to countries such as China and India and beyond.
The good news is that technology and innovation are essential for environmental sustainability and is driving necessary sustainability changes through better product design, efficiency savings and more, which is of growing interest to investors as per the UN Global Compact   Value Driver Model project we performed in late 2013 showing how investors are starting to see the value generated.  This creates opportunities for jobs on both the corporate and investor side.
On the Corporate side, related jobs are being seen at anything from startup software companies addressing sustainability metrics and solutions to more established consultancies such as PwC, EY, Deloitte and KPMG as well as sustainability consultancies such as BSR.  GreenBiz has an excellent job listing service which can be found here featuring 12 new listings from yesterday alone.  
Visiting each consultancy's website regularly would be the best approach for these - a survey was performed a couple of years back ranking these firms, all  of whom at minimum  make a decent starting point for a career.
Job opening listings in corporate sustainability have been on the rise as interest in Sustainable Investing has been increasing dramatically, meaning that there are also openings in companies for junior staff within the sustainability or CSR functions as well.  
This would be another useful place to start a career and has been directly helped by sustainable investing with record levels of shareholder resolutions on issues such as Climate Change expected in 2015.
Data providers who service such investors are also hiring including the larger providers MSCI, Sustainalytics and Bloomberg and smaller/niche providers as well.
In some ways, the big prize is jobs within the investing space itself, and we are seeing every investment shop needing to bring in expertise now, with relatively new staffs at the big institutions such as JPMorgan, Morgan Stanley and Bank of America among many others.
There are of course also the DC Think Tanks such as WRI and NGOs as well.
The entire movement of social business and impact investing is also worth a look, including B Corps, such as Warby Parker  and on the investment side the GIIN is a great resource.
As B Corps start to go public (Natura in Brazil was the first) this starts to create a "perfect storm" of businesses treating their employees well and solving societal challenges while creating profit for investors.
We could also discuss the shared economy in this regard as well as the entire Shared Value movement, as well as the jobs being created in the solar industry, including investment related opportunities as are being seen in the creation of YieldCos.
Suffice it to say, as traditional jobs in manufacturing, publishing and other industries disappear, sustainability and investing creates a critically important space, not only to help create the environmental and social changes needed but also the jobs.
Without interest and pressure from investors these jobs would not be as plentiful, but as we are seeing record interest from investors, so are the jobs being created, so it's not only all good, its also a great place to make a difference and perhaps your career as well.