How Retail Startups Can Survive Their First Slow Season
Having a down season? It's time to get creative.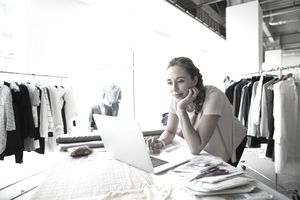 As a retailer, it only takes a year or two to understand just how cyclical business can be. And while your business may vary depending on the seasonality of products you offer, many retailers find that January and February are two of the slowest seasons of the year. If this is true for you, what can be done to bring your sales numbers back to life?
Consider the following 4 tips to jumpstart sales at any time of the year.
1. Host a Sale to Get Rid of Excess Product
In the post-holiday months, stores run tons of discounts on holiday products – which is precisely why the days after holidays are the best times for shoppers to snag deals on things like Halloween or Easter candy.
The number of consumers who want to purchase Christmas ornaments two weeks after Christmas might surprise you, but it's actually a super smart move on the shoppers' part as they plan for the following year – and a great way for your store to earn a little extra after the holidays are over. On the other hand, if you sell a service that appeals to clientele during a certain season, you may want to try offering perks or discounts for customers who sign up during the off season.
Finally, a themed sale could be the way to go. Your best bet is to inspire consumer anticipation in the days or weeks leading up to the sale with themed email blasts and social media posts, which you could then coordinate with in-store signage.
The right combination can definitely bring an increase in foot traffic.
2. Perform an Audit
Think of the so-called off-season as more of a planning season. When business is quiet, it's the perfect time to get organized. Take accurate inventory to see what products are selling and when – and to get a correct count of what's in stock and what you need to order.
It's also a good time to review your overall processes and to consider how you might improve in the future. How can you work more efficiently? How can you best make use of your employees' time and skills? One method is to eliminate duplicate tasks and other redundancies between employees. Additionally, take this time to bring your team up to speed on necessary training and information.
3. Host a Pop-Up Sale
Getting customers in the door is half the battle, but with a little creativity, you'll create quite a buzz. Unlike a themed, planned sale, a pop-up sale is unadvertised – which means your customers will have to check in often to see if you have any special discounts. See what happens when you start hosting pop-up sales once a month. In all likelihood, overall foot traffic will increase as customers check in more often to see if you're having a sale.
You can also use social media and your company's website to communicate pop-up sales. Some companies use their social media profiles to announce random sales or give out promotion codes. If you're struggling to move inventory, provide significant discounts to make room for items that will sell better in the future.
4. Start a Referral or Rewards Program
Rewards programs are a great way to encourage loyalty and boost sales.
This is a great method for food and drink stands. Give customers a buy-10-get-the-11th-free card for smoothies, sandwiches, or whatever other food product you sell, and then stamp the card anytime they come in. If your competitors aren't offering programs like this one, you'll enjoy an additional leg up.
Referral programs are another great way to gain new customers – as well as reward current ones. Offer cash rewards or significant discounts for new referrals, and be sure to offer equal rewards for the referring party as well.
Final Thoughts
While the season may be "slow," it doesn't have to bring sales to a freezing halt. By getting creative and taking the time to make sure every aspect of business is running the way it should, you'll not only recoup some revenue, but you'll also prepare your business for when things speed up again.