How Much Does It Cost to Incorporate in Canada?
Incorporation Costs Vary Across Canada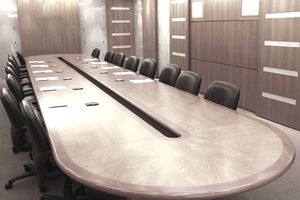 Question: How Much Does It Cost to Incorporate in Canada?
Answer:
How much it cost to incorporate in Canada depends on what kind of business incorporation you choose and where you are incorporating.
For starters, you may choose to incorporate your business federally or in a particular province or territory. (See Provincial versus Federal Incorporation for an explanation of the difference between the two types.)
Note that the fees listed in this article were accurate at time of writing but are subject to change.
For an overview of the incorporation process, see How to Incorporate Your Business in Canada.
The Cost of Federal Incorporation
For federal incorporation, the cost to incorporate is $200 if filed online through Corporations Canada's online Filing Centre ($250 if filed through other means). This is the fee for filing the Articles of Incorporation).
As part of the incorporation process, you will also have to get at least one NUANS Name Search Report to certify that your chosen corporate name is acceptable and unique. The cost of a NUANS Report is currently about $75 per search.
(Note that these are not the only documents that you will need to prepare and file as part of the incorporation process. For federal incorporation, you will also need to file Form 2: Initial Registered Office Address and First Board of Directors.)
The Cost of Provincial Incorporation
For provincial incorporation, the cost of incorporation differs from province to province. In some provinces corporate registry services are provided by private sector firms that have been designated as authorized service providers by the provincial government, in which case the fees may vary.
Note that there are a number of online registry services that provide complete incorporation packages that include registration fees, filing, and name search. More expensive packages may include corporate seals, minute books, share certificates, etc. 
The Cost of Incorporating in Ontario
The cost to incorporate in Ontario is currently $360 if you incorporate in person or by mail. You may also incorporate online through a Service Provider under contract with the Ontario Ministry of Government and Consumer Services. The Ministry charges $300 for filing Articles of incorporation electronically and you will also have to pay whatever the Service Provider charges for their online services.
You will also need at least one Ontario-biased NUANS if you are incorporating a named company; a NUANS search cost approximately $75. (If you are incorporating a numbered company, a NUANS search is not required.)
The Cost of Incorporating in Alberta
You can register a business in Alberta through one of the authorized service providers. The basic registration fee charged by the provincial government is currently $450 plus $30 for a NUANS name search. Basic service provider fees are typically less than $100. Optional services (such as express filing, annual registered office address fees) can increase the cost substantially.
The Cost of Incorporating in British Columbia
If you choose to incorporate in British Columbia, the basic cost to incorporate is $350. Your Articles of Incorporation will need to be accompanied by an up-to-date Name Approval, for which there is a $30 fee. Visit the B.C. Registry Services site for additional information.
In Quebec, the cost to incorporate is $326 (for the Declaration of Registration) while the Name Reservation fee ( which includes a name search report) is an additional $22. See the Quebec business registration site for more details.
The Cost of Incorporating in Nova Scotia
In Nova Scotia, incorporation of a company costs $336.40 plus a $118.35 registration fee, while the cost of an Atlantic-based NUANS search is $61.05 plus HST. See Business Incorporation and Registration in Nova Scotia for more details.
Other Provinces and Territories
To find out how much it cost to incorporate in provinces or territories not listed here, you will need to visit the Business Registry or Corporate Services department in the province or territory where you wish to incorporate. See Incorporating a Business in Canada for links to Business Registries in other provinces.
Additional Corporation Costs
Note that the fees above are just the fees for undergoing the process of incorporation for the first time; that is, the cost of initially creating a corporation. In some provinces, incorporation registration must be renewed every year. For instance, in Nova Scotia, while "the Certificate of Incorporation itself does not expire... the related Certificate of Registration (required under the Corporations Registration Act) must be renewed annually" Nova Scotia Registry of Joint Stock Companies). Currently, this annual incorporation registration cost $108.62.
And, as an incorporated company, you will also incur related fees, such as the cost of filing an annual report, extra-provincial registration, the cost of a corporate seal, or preparing and filing corporate taxes.
NUANS Search Providers
The Industry Canada website has a list (by province) of third party NUANS search providers.
Back to > Incorporation in Canada FAQs Index
See also:
Types of Corporations in Canada and Corporate Tax
How to Incorporate a Business in Canada
Getting Your New Corporation Up and Running