How to Do the Salary Research so You Know How Much You're Worth
How to Research Salaries by Position and Area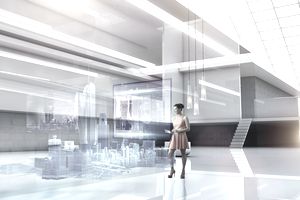 Unless you're a philanthropist who does not have to work for a living, chances are your No. 1 reason for working is money. Your salary, including bonuses and commissions, are what make you show up for work every day. 
Negotiating a Salary Offer or a Raise
If you're job hunting, the tricky part is knowing if that great sounding job a hiring manager just offered you is the appropriate salary for your position and geographic area).
Even if you're not job hunting, you should be knowledgeable about your current salary and whether or not it compares favorably to the market rate or not. To successfully negotiate a salary offer from a hiring manager, or get that raise you deserve, you need to do your homework. It may be time-consuming but if you do some research you'll equip yourself with the information you'll need to successfully negotiate the salary you want or get the raise you deserve.
Do Your Homework
In advance of starting your job search, take the time to research salaries for the career field you've chosen as well as appropriate salaries where you live or where you intend to move to. This is where God is definitely in the details. You can't just research salaries for say, a digital and social media publicist and only look at salaries in New York. If you live in New York City, the salary will be much higher than if you lived in upstate New York, in a rural area like Rochester.
It's crucial that you do this research because you need to be prepared when a prospective employer asks you your salary expectations or makes you an offer. You could easily miss out on a job offer if you ask for too much, or end up being underpaid if you ask for too little. Even if you are contentedly employed, it makes sense to know what you should (or could) be earning.
Review Salary Surveys
Start your one-person salary research project by reviewing salary survey information. The Bureau of Labor Statistics is an excellent place to start. The Occupational Outlook Handbook includes national and state wage projections as well as data for seven major occupational divisions. The divisions literally include hundreds of occupations.
Another great resource is salary survey which delineates salaries by industry and job function and has free salary calculators as well as professional business websites you can peruse. Be sure to be thorough and review several surveys in order to get an overall perspective of salary ranges in the career field you're interested in. 
If your city is one of the 300 listed on the HomeFair.com website you'll be able to use their Salary Calculator to get data on a thousand different jobs. And, because it's almost as important to know what you need to make in order to pay your bills every month as it is to know how your current (or potential) salary stacks up, this salary calculator's cost-of-living feature does the analysis for you and has other compensation tools to help you determine how much an offer is actually worth.