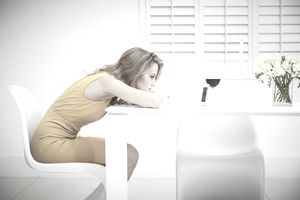 Question: How Long Should I Wait for Short Sale Approval?
Remember riding in the car as a kid and nagging your parents: Are we there yet? Are we there yet? If you do, then you will feel even worse waiting for short sale approval because it most likely will take much longer than you expect. If you practice yoga or can get into the Zen of embracing patience, things will be easier for you, but most buyers have a really hard time waiting out the approval process.
You're not alone.
A reader asks: "I submitted an offer on a short sale almost 5 months ago, and we haven't heard anything from the listing agent lately. My agent calls every week to find out if the bank has accepted our offer. Half the time the listing agent doesn't call her back. We don't know how many offers the bank is looking at or even if our offer is best. How long should a buyer wait for short sale approval?"
Answer: Short sale buyers across the country are singing the blues right along with you. Every short sale is different and as much depends on the lender as it does on the listing agent. Some listing agents outsource their short sale negotiations to a third party, which can often delay a response.
 
Qualify Your Short Sale Before Writing the Offer
Before you decide to buy a short sale home, ask your agent to do a little groundwork first. Some of the things your agent might do are:
Examine the Comparable Sales

Many banks will discount the price a little bit from market value, but to get an acceptance, offers should be reasonable and close to the comparable sales.

Check Out the Short Sale Listing Agent's Track Record

If the short sale listing agent has very few short sale listings and has little experience actually closing a short sale, your chances of offer acceptance may be slim.
Ask How Many Short Sale Offers Have Been Submitted to the Seller

While the listing agent may refuse to disclose the offer prices, the agent should let your agent know how many offers have been received. If there are multiple short sale offers, you may need to offer more than list price.

Find Out if the Sellers' Short Sale Package is Complete

Bank negotiators will not process a file if the sellers' short sale package is incomplete. That file will go to the bottom of the pile if it's missing paperwork that the bank requires.

How Many Loans are Secured to the Property?

More than one lender might mean the file will take longer to close. Some junior lenders are demanding unsecured prom notes from the seller or more money than usual from the first lender. Also, some lenders will consider only the first offer. If you are not the first offer, your offer may fall by the wayside.
How Long Do Short Sales Take?

This is the million-dollar question. I have closed short sales within 6 weeks from the date I listed the property to the date it closed. Others can take 30 days. But most will be 3 to 4 months. Some Bank of America short sales, believe or not, get approval in fewer than 30 days. Wachovia short sales can sometimes turnaround in 24-hours.
Other lenders are so swamped with short sale submissions that its employees can't respond in timely manner. What once took two months can easily take four months, and no two lenders are alike. If a lender was responsive in the spring, it doesn't mean the response time in the fall will mirror.
The short sale process, from submission to short sale approval, is generally as follows:
Submission of offer and complete short sale package from the seller.
Bank acknowledges receipt -- 10 to 30 days.
Bank orders a BPO or appraisal -- 2 weeks to 2 months.
File is reviewed -- 2 to 10 business days.
Negotiator is assigned -- 2 to 10 business days.
Level II negotiator may be assigned -- 10 business days.
File is approved or rejected -- 30 to 120 days, depending on investor.
Some short sales require additional levels of approval.
If the investor is a government entity, that alone can add a couple of weeks to the short sale approval process. Likewise if the loan has mortgage insurance, which may not have been added by the borrower.
If you're running past 120 days, it's possible that the listing agent or a third-party negotiator is not on the ball and is lax about calling the bank. Calling the bank means waiting on hold anywhere from 10 minutes to an hour or longer.
Or, a lengthy short sale period can also mean the bank has internal problems, not enough staff or has lost the file a few times, prompting the listing agent to resend the package over and over. Just so you know, FHA short sales, meaning those through HUD, typically involve long delays.
It can also mean that the appraisal is substantially higher than your offer, and the listing agent is building a case for a new appraiser. Although, I can say my average short sales take about 6 to 8 weeks to approve, we generally ask the buyer to prepare to wait for 90 days.
Unfortunately, you can't always avoid problems on a short sale. Patience is key. You'll most likely eventually get short sale approval. One of the hardest things for buyers to understand is threatening the bank with cancellation means nothing to the bank. The bank.does.not.care. The bank does not care about the condition of the property, its location, the repairs you want to make, or any urgent matter affecting the buyer.
Your best bet is to stick it out and wait, providing you truly want the home.
TIP: Generally if you see a home languish on the market month after month as a short sale, contrary to popular belief, it is NOT the lender holding up the home sale. It is probably the buyer who canceled, was replaced with a new offer, and the entire process started over.
At the time of writing, Elizabeth Weintraub, CalBRE #00697006, is a Broker-Associate at Lyon Real Estate in Sacramento, California.