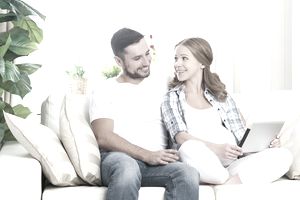 Question: How Long Do We Have for Offer Acceptance?
Perhaps a better question might be, if you were the buyer, how long would YOU be willing to wait for offer acceptance? To be informed whether the seller is accepting, rejecting or countering your purchase offer? Many buyers can't sleep at night after submitting an offer to buy a home. But often sellers are not adapt at slipping into the buyer's shoes.
As evidenced by the question I received below:
A reader asks: "Our agent sent us an offer to sign last night. Before we could send it back, we received calls from a bunch of other agents who all want to show our home today. One of the agents said it will be the second time her buyers have looked at our home. While we are very excited over the sudden rush of interest in our home -- it's been on the market for almost 60 days -- we don't want to blow our chances to get more money. What if another offer is higher and we don't wait for it? How long do we have for offer acceptance?"
Answer: Offer acceptance is based on more than a simple signature on a purchase offer. Laws can vary from state to state for real estate transactions but generally offer acceptance involves the official delivery of the purchase offer to the entity authorized.
The best person to answer this question for you is your real estate agent.
Every real estate agent is or should be intimately familiar with the purchase agreements an agent presents and asks a client to sign.
Back when I started in real estate, purchase agreements or, as we called them, deposit receipts, were one or two pages. Today, they are 10 to 20 pages, or more. Somewhere, hidden in all of that paperwork, is the answer to your question.
Very few contracts, if any, are open ended and good for the rest of your life. Most include a definitive time for offer acceptance, after which, the offer may be void or revoked.
Can the Offer Expire Before Offer Acceptance is Delivered?
Time frames are important to adhere to in any real estate transaction. That's because many purchase contracts contain the phrase: time is of the essence. Purchase contracts also typically spell out the time frame for acceptance. For example, the offer might be good until 3 days from the date of the buyer's signature at a certain time, such as, say 5 PM. Or, the purchase contract could contain a specific date.
If you received an offer dated January 2 on January 3rd, and it was valid for 72 hours at 5 PM, it would expire at 5 PM on January 5th. This is one reason why buyer's agents should immediately deliver an offer upon signature by the buyer. A buyer's agent who received the buyer's signature on an an offer on Thursday but waited through the weekend before sending an offer with a 3-day expiration date to the seller's agent could find herself handing over an expired offer.
To get around the problem of an expired offer, a seller could issue a counter offer to the buyer.
A counter offer would re-start the clock. The counter offer could be a change in terms or price or simply to extend the time for offer acceptance.
What is the Time Frame for Offer Acceptance?
The time frame for offer acceptance depends on your offer. For example, the contracts most agents in California use is the California Residential Purchase Agreement and Joint Escrow Instructions, created by the California Association of REALTORS. Many states offer similar types of purchase contracts.
In the C.A.R. RPA, the time frame for offer acceptance is found in the last few pages of the contract. It says the offer will be considered revoked if not signed by the seller and delivered to the buyer by 5 PM on the third day after the offer is signed by the buyer. A buyer can enter a specific date or keep the default of the third day.
A buyer can also authorize his or her real estate agent to accept delivery of the signed offer. If the buyer's agent's name is not entered and the box remains unchecked, the offer will not be considered delivered until the buyer receives it. That time period could push the contract into expiration, which is why many agents prefer to receive delivery on behalf of their buyers.
Why is the Time Frame for Offer Acceptance Important?
The time frame for offer acceptance is important if it is essential that the parties are legally bound by the contract. All real estate contracts should be in writing. While the "she said, he said" versions can play themselves to death in a court of law, the written word speaks volumes. When in doubt, put it in writing.
Sellers who want to see if a better outbid offer will arrive might ask a buyer to give them more time to accept an offer. Or, a seller might try to receive and decide upon another offer before the existing purchase offer has expired. However, a seller whose home has been on the market for, say, 60 days, might want to concentrate instead on dealing with the offer at hand than looking in the bushes for several others.
At the time of writing, Elizabeth Weintraub, CalBRE #00697006, is a Broker-Associate at Lyon Real Estate in Sacramento, California.