Times Since Universal Healthcare, CHIP, and the ACA
An historical perspective on the progress made in healthcare reform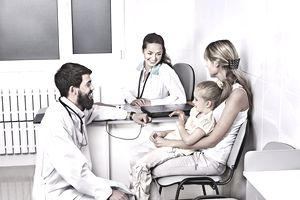 Watching the 2016 Democratic National Convention and hearing the rousing speech given by Democratic presidential nominee, Hillary Rodham Clinton, got me thinking about the state of the health care market and just how far things have come in the last two decades. Who would have thought that an idea born out of Hillary's campaign for universal healthcare benefits for all Americans, with the 1993 introduction of the Health Security Act (otherwise known as Hillarycare), a dream that would come to fruition just a few years later as the Child Health Insurance Plan (CHIP), and then under President Barrack Obama's dutiful administration – it morphed into the Affordable Care Act?
A little bit of history 
I had the pleasure of briefly meeting Mrs. Clinton at a human services convention in upstate New York in the mid-1990s.  As a young single mother struggling to make it through college and provide for my then toddler son, I was immediately impressed by her humbleness and nurturing personality as she listened to my talk about the state of teen pregnancy in our state. This speaking engagement was part of my responsibility as a volunteer with Tioga Teen Family and Pregnancy Center as an outreach worker, where I was proactively fulfilling my college practicum and a dream of helping other teen parents as I had been helped. I was pleasantly surprised and starstruck to see her in the crowd as she politely slipped into the back of the room, and then afterward, warmly and intentionally took my hand to personally let me know she had enjoyed my talk. Here I was, ​basically a nobody and she took the time out of her busy role as First Lady to speak with me!
That chance meeting has always stuck in my mind, and it spurred me forward to obtain both of my college degrees, achieve a 15-year career in Human Resources, and to become a best-selling author and entrepreneur today. You could say I too have come a long way since then.
The seeds of healthcare reform were planted a long time ago
The point of this testimonial is that it took people like Mrs. Clinton and President Obama to plant the seeds of change and hope into an otherwise broken health insurance system to improve things for future generations.
The foundation of Mrs. Clinton's plan in the 1990s was to reform the system so that all Americans could benefit from a strong, universally managed health insurance plan. So that billions of hard working people could afford health insurance and the routine medical care that could prevent many of life's ills. It was a great concept and something that one would expect from the brilliant person that Hillary is. While it may have had to wait a little longer, the passage of the CHIP program in New York and later other states, and then the Affordable Care Act were to come at the right time when our nation was finally ready for change.
What does our nation face as the ACA is in its fifth year since it passed?
To see how far we've come, let's take a stroll down memory lane, shall we? Back in 1993, people could barely afford health insurance, and many working people did not qualify for government assisted programs because they earned a little too much. By the early 2000s, 2.5 million kids were covered by CHIP, but their parents often went without coverage, while the cost of health care continued to rise around America. Many employers were forced to drop expensive HMO insurance plans and opt for PPOs and defined contributions.
Smaller employers often didn't offer any kind of benefits at all.
In 2004, the job market was burdened by these costs and by the time the great recession hit hardest in 2009, one in two Americans could be denied health care coverage based on any pre-existing health condition – including pregnancy! Students under the age of 26, who were just starting out in life, many with college debts to pay off too, were dropped from their parents' plans and left to chance. Still many others lost their coverage and even their pension plans due to downsizing and bankruptcies. America was in a tough spot.
Then on a brisk March day in 2010 in Washington DC, President Obama signed into action the Affordable Care Act, much to the anticipation that the health care market was in for big reforms. It took a while for things to swing into action, and after some delays, companies and people started taking it seriously.
The state of the American health care scene today
Now, in 2016, there are some 20 billion Americans who have access to affordable health care, thanks to government subsidies and better managed health care plans. This includes 55 million women who have access to low or no cost preventative care and reproductive health services that crack down on deadly cancers and pregnancy related problems. Medicaid has expanded to cover more uninsured patients to the tune of $7.4 billion just in 2014 alone, meaning more health care providers are being paid for their services – a factor that helps reduce health care costs for all. Patient care and hospital safety has improved, and fewer Americans must be readmitted for health problems. It's been estimated that this has saved around 50,000 lives just since 2010.
This year, employers are required to provide insurance to 95% of their workforce, if they are covered under ACA guidelines. They must also continue to report their compliance with ACA, and choose group plans wisely so that all eligible employees and their dependents can benefit. The system isn't perfect, and there are critics who point out that health care premiums have skyrocketed since the start of this decade, tax penalties for those who remain uncovered are outrageous, and health care plans that offer the lowest premiums have put the costs into the pockets of consumers due to huge annual deductibles.
The future of health care reform is yet to be written
It's true that the system isn't trouble free, but it's a far cry from where we were two decades ago when billions of people had no health insurance and financial disaster was just one serious illness or injury away. As we look forward to another open enrollment season and millions of people will be picking out their group health plans for 2017, let's stop for a moment to look back at where we have come from and where we are headed in the next administration. There are many opportunities for individuals and organizations to do their part to help make the ACA a continued success, and updates to come that will improve things for future generations. By staying educated and abreast of the ACA and employee benefits you are already ahead of most.