How Ediscovery Helps Attorneys Do Their Jobs Better
Spotlight on Susan Kasek Brown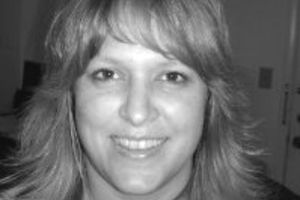 I am thrilled to welcome Susan Kasek Brown, Senior Project Manager and Program Lead at DTI, who is here to share some insight on eDiscovery, a relatively new area of law and legal careers. Susan received her Bachelor of Science in Criminal Justice from Guilford College in Greensboro, NC, and later earned a Juris Doctorate from Elon University School of Law in Greensboro, NC. Susan is responsible for implementing and ensuring a service-delivery program is properly executed on behalf of one of the major corporate clients at DTI.
1. What is ediscovery? How does it help litigators and attorneys do their jobs better?
The term ediscovery broadly refers to the process of "discovering" electronic information before and during the litigation process. The word "discovery" certainly wasn't used by accident, as there are many processes involved in locating electronically stored information (ESI), up to and including data believed to be "deleted" by the end user. As technologies have evolved, today's attorneys are inundated with ESI. There is so much of it that the Federal Rules of Evidence were amended to accommodate the admissibility of relevant electronic evidence.
All attorneys have a duty of competence that underlies their practice of law. This duty requires attorneys who are not familiar or tech-savvy enough to fully engage in the intricacies of ediscovery to seek assistance. The good news for attorneys is that a great deal of assistance is available, and the technology that generates the massive volumes of data is also available to cull, process, search, review, and produce relevant documents for litigation.
There really is no way for attorneys to successfully navigate today's volume of information without assistance from ediscovery partners and software providers.
2. What careers are available to those in that field? Do you have to practice a certain type of law to be in the field?
Careers are available in law firms and corporate legal departments and with ediscovery software companies and service providers.
If you have worked as an attorney, or just understand the enormous responsibilities facing attorneys, you can be of service in the legal services industry—a license to practice law is not required. The value you bring really stems from your experience working in the legal field. Working "in the trenches" alongside attorneys in a law firm or corporation helps you understand the legal structure, culture, pressures, and practices that guide decisions. There is a pattern to how attorneys work their way through the litigation process for clients and being familiar with that pattern brings value when serving in the role of an ediscovery legal services provider. There are also training and certification courses that will get you up to speed on the latest technologies and trends in ediscovery.
My journey from paralegal to litigation support began with my own desire to seek certification in Summation litigation software (which my law firm was using at the time). This rolled into becoming interested in software like iPro that our firm could use in-house to process small ediscovery projects.  My attentions later turned to trial presentation software, so our firm could take data and present it effectively in court.
I ultimately decided to go to law school to fulfill a long-time personal goal. 
I had the opportunity to work in the criminal justice field during law school but realized my true interests lie with the ediscovery process. Because the southeast does not yet widely offer discovery associate roles inside of law firms, I turned my attention to the vendor side of litigation. I always wondered what vendors did with the ESI that I sent them – well, now I know! In my current position, I am seeking certification in kCura's ediscovery software Relativity, a great way to validate my expertise in the industry. Just last week, I received my Relativity Review Specialist certification and am now working on the Relativity Certified Administrator certification.
3. Why has ediscovery become more important now? Will it grow in the future?
As technology has evolved, so has the importance of ediscovery.
Managing the ediscovery process is not only challenging but expensive. Attorneys need to make wise decisions about how to spend their client's funds in managing the process efficiently and effectively, and perhaps more importantly, who to partner with! Most law firms cannot keep pace with the challenges of staying current with ediscovery technologies nor the infrastructure required to house ESI data itself. 
Ediscovery will grow in the future, too, because new technologies are posing challenges to the identification and detection of ESI. As long as people use technology and try to hide evidence of their communications, there will be a demand for ediscovery expertise from vendors, software companies, and legal service providers.