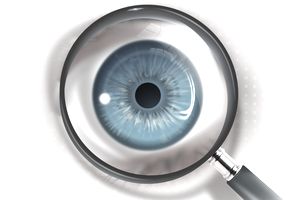 The business buying process has lots of twists and turns, but no part of the process is more important than due diligence. A recent case points out the importance of due diligence. 
A recent article from Taxify relates the story of the sale of an Amazon business. The sale was going well when the due diligence process pointed up a critical problem: the business had failed to collect sales taxes from buyers.
The liability was $70,000 in uncollected sales tax, for which the buyer would have been liable. That stopped the deal in its tracks until the sellers agreed to pay the sales taxes out of pocket. 
If you are buying a business and you don't want any nasty surprises, you must do your due diligence. 
Due diligence is the process of evaluating a business situation from all aspects before making a decision.
Due diligence is often performed when buying a business, but there are many other situations in which due diligence might be performed. For example, due diligence is big factor in private equity funding through venture capitalists. Also,  due diligence is part of the purchase of real estate, particularly in checking on the legal history of the property. 
Due diligence is not a general investigation but it includes specific elements which may vary based on the situation. Due diligence is performed to protect both parties, but primarily the purchaser, in uncovering potential liabilities and financial matters, to make sure nothing is hidden.
What does the due diligence process involve?

The process involves both the principal (buyer or investor) and an accountant and attorney. In a business purchase, it is usually performed after the intent to purchase documents have been signed but before the formal purchase agreement.
During due diligence, you should:
Examine all records and documents, as described below
Spend time at the business location, talking to managers, executives, employees.
Check sales against customer lists to verify that the business has the customers it says it does.
Look at potential future plans for expansion, condition of facilities, and property, like equipment, furniture, and fixtures to verify that they are as reported
Look at all documents which might incur liability for the company, including sales agreements, purchase agreements, liens on assets
With the assistance of your attorney, examine documents relating to any ongoing or potential lawsuits, and recent litigation that has concluded.
Most important in the due diligence process is to take note of discrepancies between what is reported and what is actually going on. Ask lots of questions; if you don't get satisfactory answers, ask why. It's sometimes necessary to prove the negative as well as the positive. Remember, if it doesn't seem right, it probably isn't.
What subjects are included in the due diligence process?
Although the subjects involved in the due diligence may change based on the situation, most of the time the due diligence process includes the following:
General company information
A history of the company, its original and any succeeding business plans, the company's mission statement and short-term and long-term goals and objectives would be necessary here.
Company management and employees
Who is in charge of the company? What are their credentials? What experience do they have? Are they honest and trustworthy? 
Legal matters
An investigation of the legal structure of the business might include viewing copies of the articles of incorporation, by-laws, minutes of meetings, and formation documents filed with the state. Other legal documents would be copies of contracts and agreements binding the company, and warranties/service agreements on company products and any product liability documents. A discussion of current or pending litigation should be included, as well as any relationships with regulatory agencies like OSHA(worker safety law), ADA (Americans with Disabilities law), or industry-specific organizations.
A listing of all employees, along with an organization chart, is necessary, including the resumes of executives and board members, and copies of employment contracts. Information about company advisors - legal, financial, insurance, and other - should be disclosed. Background checks should be performed on all top executives and board members. The employee handbook and other documents relating to employee pay and benefits need to be reviewed. Review employment tax reports (Form 941, Form 940 and others), both federal and state. Check the status of independent contractors to make sure they are correctly classified.
Products and services
If the company sells products, a catalog or listing of products is needed, along with information about competitiveness of these products. Brochures and price listings for products and services also must be reviewed. Pricing strategies, service availability, and terms of service are needed, Documents relating to company patents, copyrights, and trademarks must be provided, as well as licenses owned by the company and agreements with licensees.
Marketing and Competition information
Documents needed include the company's marketing plan, market analysis, growth opportunities, a SWOT analysis, and purchase agreements. Information about the competition might include lists of major competitors, and analysis of the competition - present and future.
Customers. Information about customers includes review of agreements with major customers and accounts receivable aging reports.
Operations The due diligence process includes review of fixed assets, facilities, and equipment, product quality assurance and safety, suppliers and contracts. Inventory is often taken and inventory costing (LIFO and FIFO)is considered.
Financial matters
Most important to the due diligence process are financial records. Records reviewed include balance sheets and income statements for past years, projected financial statements, insurance coverage, tax filings, and sources and uses of funds statements. Verify profitability and check company financial data against common financial ratios. Check owner income against business profits; if the business is a corporation, verify shareholder dividends and K-1 forms.