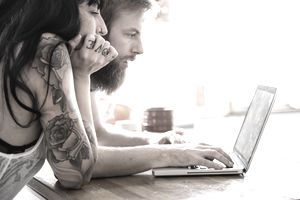 Obamacare works by mandating that everyone get health insurance or pay a tax. The Patient Protection and Affordable Care Act provides subsidies for middle-income families. It expands Medicaid to more low-income people. It helps small businesses offer health insurance. That's the simple explanation of Obamacare.
It pays for this by taxing some health care providers and high-income families. Medicare has begun paying doctors for quality-of-care rather than on a fee-for-service basis.
It pays for itself, so Obamacare doesn't add to the national debt.
That will also lower health care costs and provide better health care for society as a whole. Health care needed these reforms because it was becoming too expensive for consumers. It was also devouring most of the U.S. federal budget. It's a common myth that Obamacare increased health care costs. 
Obamacare has reduced the rise in health care costs. It does this in two ways. First, it requires everyone to have insurance for nine months out of the year. Second, it allows parents to add their children up to age 26. As a result, more young, healthy people pay premiums but don't use the system. That adds to health insurance companies' profits. They can pass these savings onto customers.
Obamacare pays for the influx of sicker people from Medicaid expansion. Many of them only used emergency rooms as their primary care physician.
Under the ACA, some received preventive care for the first time. They get treatment for their chronic illnesses before they need the emergency room less. That lowers costs for health insurance companies. Trump's health care plan seeks to undo these reforms. 
Obamacare subsidizes prescriptions for those on Medicare.
Seniors can afford their medications,  reducing the number of emergency room visits. In the long run, Obamacare will cost you less by reducing the nation's health care costs. 
How the Health Insurance Exchanges Work
Health insurance plans are sold on the health insurance exchanges. The enrollment period is November 1, 2017, through December 15, 2017, for coverage in 2018. You can always use the exchanges to compare health plans and find out if you qualify for tax credits or subsidies. You can also use them to see if you are eligible for expanded Medicaid, which you can get any time of the year.
Each exchange uses a four-step process:         
Create an account. It asks you several personal questions to verify your identity.
Provide Social Security and income information to see if you qualify for tax credits.
Review plans in the four categories (Bronze, Silver, Gold and Platinum). Each category has different monthly premiums, deductibles and copays. Those terms are part of how health insurance works.
Enroll in the plan. 
Interested? Investigate the exchanges now.
The federal government manages the exchanges in about half the states. The remaining states have either created their own exchanges or partnered with the federal government.
You'll find out when you apply. (Source: "The Feds Will Run Most Exchanges," The Washington Post, February 18, 2013.)
The exchanges allow you to compare physicians and hospitals. You can also compare nursing homes, home health agencies and dialysis services. Compare providers now.
How the ACA Affects You
The ACA affects everyone differently. That's why some people benefit from Obamacare's advantages while others get hit with the disadvantages. 
You can scan down to find your situation. The section will tell you the next steps to take to make sure Obamacare works for you.
I Have Insurance
If you had your plan before March 23, 2010, Obamacare allows you to keep it even if it doesn't comply. That means your policy might not have the 10 essential benefits. Many of those plans were "grandfathered in" and are exempt from Obamacare.
But your policy may have been canceled by the insurance company or by your employer. Obamacare's real promise is that if you lose your health care plan, you can get a new one. No insurer can turn you away because of health or age, and you'll be able to get financial help if you need it. Those are just some of the 14 ways the ACA protects you.
I Have a Company Plan - You can keep it. You still may want to comparison shop on the exchanges. Some companies might find it more cost-effective to pay the penalty, knowing their workers can get coverage on the exchanges. Others found out their plans didn't provide the 10 essential benefits. In fact, 3 million to 5 million employees might lose their existing policies for this reason. (Source: "The Effects of the Affordable Care Act on Employment-based Health Insurance," Congressional Budget Office, March 15, 2012.)
I Have Private Insurance - If it's an individual plan you bought yourself, you can keep it. But compare it to the plans on the exchanges to see if you can get better coverage at a lower price. You might also qualify to get subsidies if you buy a policy on the exchange.
I Have a Vision Care or Dental Discount Plan, other Discount Plan or Workers' Comp - You need to buy insurance on the exchange. These plans are not the same as health insurance. Find out How to Get Obamacare.
I Have Catastrophic Insurance - You can keep it. You may want to shop for a full-coverage plan on the exchange. But if you give up your catastrophic insurance you won't be able to go back. All insurance purchased after January 1, 2014, must have minimum benefits. Catastrophic insurance will only be available in certain circumstances.
I Have Medicare - You can stay on Medicare. If you have Medicare Part D, Obamacare helps pay for your prescription drugs if you fall into the "doughnut hole." By 2020, the ACA will eliminate the doughnut hole.
I Have Medicaid - You can stay on Medicaid.
I Have Other Insurance - You can keep most other plans. These include retiree plans, CHIP, TRICARE and other veterans' health care programs. You can also keep Peace Corps Volunteer plans. See qualifying health plans here.
I Don't Have Insurance
If you didn't have insurance for at least nine months this year, you would have to pay extra on your income tax. 
I Can't Afford Insurance - If your income is 138 percent or less of the federal poverty level, you qualify for Medicaid if your state agreed to expand coverage. If your state didn't offer expanded Medicaid, you wouldn't have to pay the tax. Find out more about Medicaid. See if you qualify for Medicaid.
If your income is under 400 percent of the poverty level, you can get a tax credit and possibly reduced copayments and deductibles. Find out if you qualify.
I'm Unemployed - If you have COBRA, you can keep it. But you may want to shop the health care exchanges to see if you can get a better deal. If you have no insurance, you may qualify for Medicaid or subsidies, depending on your family's income.
I Don't Need Insurance - If you are healthy, you may find it less expensive to pay the tax, depending on your income. Find low-cost community health centers in your area.
I Don't Want Insurance - You must pay the tax, as well as any health care costs. If you remain healthy, that's great. But keep in mind that the average emergency room visit is $1,265, while a broken leg can cost twice as much. Cancer treatment can cost $30,000 ($7,000 for chemotherapy alone). Like homeowners or car insurance, health insurance is designed to protect your life savings. Those are just some of the reasons why health coverage is important.
I Need Insurance Now - The exchanges can help you shop for medical care providers and private insurance now. You won't be eligible for subsidies or tax credits until next year. Compare plans now.
I'm a Small Business Owner
25 employees or less - You may already be eligible for a tax credit of 35 percent of the insurance you provide. Find out here.
50 employees or less - You can use the exchange to find the best coverage. 
50 or more employees - You must provide affordable health insurance that provides minimum value. Otherwise, you pay a tax of $2,000 per employee (for all but the first 30 employees). If a worker finds a lower-cost plan on the exchange, you may be taxed. 
If you offer health insurance as a benefit to early retirees ages 55 to 64, you can get federal financial assistance. Here are more resources to help small businesses comply with Obamacare. (Source: "The Healthcare Law and You," Healthcare.gov.)
I'm a Member or Staff of Congress
You must get health insurance through the exchanges. It replaces the government-provided health insurance you had before. You will continue to receive $4,900 ($10,000 for families) to help pay for your coverage. (Source: "Members Only," The Wall Street Journal, August 8, 2013.) 
Note: The author's book, The Ultimate Obamacare Handbook, explains in greater detail how the ACA affects you.