How Do We Get a Second Mortgage?
Take a second mortgage when you have equity in your home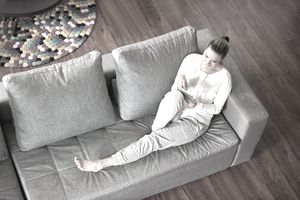 Question: How do we qualify for a second mortgage?
A reader asks: "My wife and I were initially thinking about buying a bigger home. My father-in-law suggested we get a second mortgage and add a second floor to our existing home. But I've heard banks don't make second mortgages anymore. How do we get a second mortgage? What does getting a second mortgage entail?"
Answer: Prior to the boon years of the late 1990s and early 2000s, almost anybody could get a second mortgage.
Many homebuyers obtained second mortgages to help them buy homes. Typically these were piggyback loans, consisting of an 80 percent first mortgage and a 20 percent second mortgage.
Those loans are few and far between today. But it doesn't mean a homeowner can't get a second mortgage. However, most lenders want to see that your home has equity before they'll consider approving you for a second mortgage. Before the housing market crash of 2008, a borrower could get a second mortgage up to 100 percent of the home's market value, and sometimes for more than that. Today, banks want tangible security, backed by solid equity, for such loans.
What Is a Second Mortgage?
A second mortgage is junior in position to an existing first mortgage. Instead of refinancing a first mortgage by replacing it with a higher mortgage, a borrower may prefer to take out a smaller second mortgage.
Note that a second mortgage could also be a larger mortgage than an existing first mortgage.
There is no requirement that it be smaller. Many consumers base the size of their second mortgage on interest rate and payment amount. A smaller mortgage means lower closing costs.
To better clarify, let's look at a sample second mortgage.
Say your home is worth $200,000. You owe $120,000 on your first mortgage.
A bank might use the 80-percent rule to finance 80 percent of $200,000, or $160,000, if your credit scores are good enough.
After subtracting your first mortgage of $120,000, you may be able to borrow $40,000 on a second mortgage. The second mortgage is then recorded in the public records and becomes a lien against your home.
Reasons to Get a Second Mortgage
The interest rate and repayment schedule may be more favorable on a second mortgage than refinancing your existing first mortgage into a larger loan. For example, if your $120,000 mortgage is payable at 6.5 percent interest, a second mortgage might be available at a lower rate, perhaps 5 percent or less, depending on market fluctuations.
Moreover, the cost to obtain a $40,000 loan may be very small compared to the cost to obtain a $160,000 loan. Some second mortgages do not cost the borrower any upfront money at all -- there may be no closing costs.
What Can You Do With the Money From a Second Mortgage?
A lender will ask why you want a second mortgage on your loan application. You might think it's none of the lender's business, but the lenders don't agree with you. Here are reasons a lender might consider:
Home remodeling or additions
Home improvements
Education
Emergency medical
Reliable investments
Care for dependents
Debt consolidation, if it makes sense
Transportation
Bail bond security
Lenders prefer not to extend loans for depreciating assets. Ask your lender about special requirements for spending the proceeds before applying for a second mortgage.
At the time of writing, Elizabeth Weintraub, CalBRE #00697006, is a Broker-Associate at Lyon Real Estate in Sacramento, California.