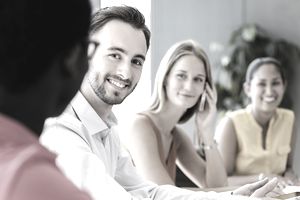 Question:
I'm incorporating a 501(c)(3) organization. What's the best advice for creating a Board?  Should family members serve on the Board? I imagine a group first has to establish a solid track record before it can ask so-called "Big Guns" to serve--with the aim of attracting large donations.
Answer:
Megan Cherveny and James Gilmer, of Harbor Compliance, provided this response:
Board Formation
A nonprofit organization must have a board of directors.
The number and qualifications of the directors differ by state. For instance, in New York, the minimum number is three. 
You should recruit a board of directors before you incorporate. In many states, these people will be listed on the formation documents.
Your board consists of the strategic leaders of your organization. They are enthusiastic, unpaid supporters of your mission. When recruiting members, consider the types of people, skills, and connections you'd like your organization to have. 
Yes, your board members can be friends and family (though no more than 49% should be related by blood or marriage). Your state and IRS will scrutinize your activities to ensure no conflict of interest is taking place. 
Recruiting the "big guns" for your board, and attracting large donations (or even better, regular donors) is a chicken-and-the-egg situation. Having the credibility of a legal entity, 501(c) tax exemption, and a board of reputable directors attracts funds and even more talent.
When you're getting started, however, your success depends on your connections, the perceived value of your mission, and perhaps a good sales pitch!
More FAQ's about starting a nonprofit
This article is just for informational purposes. It is not intended to be legal advice. Check other sources, such as the IRS, and consult with legal counsel or an accountant.