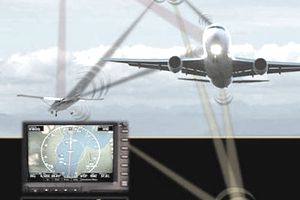 Question: How do I equip my aircraft for ADS-B?
Most aircraft owners are aware that the FAA has published a Final Rule regarding mandatory use of ADS-B by January 2020. The rule has left some aircraft owners and operators wondering if they really need to equip their aircraft with ADS-B and of so, how they should go about doing it.
Answer: It's complicated...
First, let's take a look at the FAA's final rule.
It states that all aircraft that fly in designated airspaces will be required to be equipped with ADS-B Out capabilities by January 1, 2020.
The term ADS-B Out requires us to look at ADS-B Out and how it differs from ADS-B In. Well, so far, the FAA has only mandated that aircraft be equipped with ADS-B Out, which means that your aircraft will transmit the required ADS-B data (your location, airspeed, direction, altitude, etc.) to air traffic controllers and other participating aircraft.
So far, ADS-B In is optional. ADS-B In equipped aircraft will be able to receive data from other aircraft and air traffic control in the form of traffic alerts and weather conditions - information that can be displayed on screen in the cockpit.
So what do you need to equip your aircraft? That's a complicated answer. It depends on your flying environment, the equipment already installed on your aircraft and whether you want to equip your airplane with only ADS-B Out capabilities, or both ADS-B Out and ADS-B In capabilities.
Here's what you'll need, at a minimum, to get started with ADS-B Out:
An IFR-certified, WAAS-enabled GPS receiver in your aircraft. (Check with the GPS manufacturer if you want to know if your current GPS receiver is ADS-B compliant.)

A 1090 MHz Extended Squitter link with a Mode S transponder OR a 978 MHz Universal Access Transceiver (UAT) for use with an existing transponder (Mode C or Mode S).
For all operations above 18,000 feet MSL and for international operations, a 1090 MHz ES link is mandatory.
A 978 MHz UAT is a preferable by some operators, as it's already equipped for ADS-B In functions, including TIS-B and FIS-B. The 978 MHz UAT is not an option for anyone flying above 18,000 feet MSL or over international boundaries, so this option is limited to operators in the United States. In addition, the 978 UAT must be accompanied by either a Mode C or Mode S transponder.
The 1090 MHz ES link isn't compatible with TIS-B and FIS-B, so an additional is needed for traffic and weather alerts. The advantage to the 1090 MHz ES transponder is that the Mode S transponder function is built in and satisfies two requirements at once.
For more information on the technical aspects of the 978 MHz UAT, see TSO-C154c.
For more information on the technical aspects of the 1090 MHz ES Transponder, see TSO-C166b.