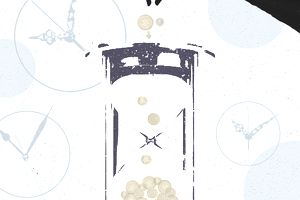 Opening a bank account can seem intimidating. Fortunately, most banks and credit unions follow a process similar to the one described below. Getting your account open is really just a matter of providing certain details and funding your account. Once the formalities are done, you can start using your account — and save time and money. Use the checklist below as a roadmap. You'll know what steps you need to take, and you'll get tips to help you complete each step.
Choose a Bank or Credit Union
You might already know where you want to bank. If not, shop around. Start by finding the best match for your immediate need (a checking account, for example). As you compare institutions, be especially mindful of fees that can eat into your savings.
Three Basic Categories of Banks
Banks, including community banks and big banks: These might be well-known brands in your local community (or nationwide), and they offer most of the basic services you need. Local and regional banks tend to have more friendly fee structures, but it may be possible to get fees waived at big banks.
Credit unions: A credit union is a customer-owned financial institution that provides many of the same services and products that banks provide. These organizations often have competitive rates because they aren't necessarily trying to maximize profits. But that's not always the case — so review fee schedules carefully. Learn more about credit unions and how you can join one.
Online banks and credit unions: Some institutions operate entirely online. There's no branch to visit (or pay for), and you'll handle most service requests yourself. If you're comfortable with your computer or mobile device — and most basic banking transactions — an online bank can help you earn higher interest rates on savings and get free checking. That said, you don't have to pick just one type of bank — it's wise to open an online bank account and keep your brick-and-mortar bank.
Visit the Bank Branch or Website
The easiest way to open an account is to visit the institution's website. Search for the bank on Google, or visit the website listed on the bank's marketing materials (be careful when you type in the web address — impostor sites with similar names may exist).
The advantage of opening accounts online is that you can do it at any time, from anywhere. However, if you're only comfortable opening accounts in person you can simply show up at the branch during business hours. Before you leave the house, be sure to have the following items ready:
Identification (government-issued ID like a driver's license, passport, military ID)
Your Social Security Number or similar
Your physical and mailing address
An initial deposit (if required at the time of opening)
Pick the Product You Want
Any financial institution will have a variety of account types and services that you can choose from.
Banks often give their products unique names that can be confusing, but they're basically products at every institution:
Different names are usually different levels of service (with correspondingly higher pricing or thresholds to avoid fees). Pick the option that has a mix that is right for you. For example, if you'll keep a low balance in the account, just open an account that keeps fees at a minimum. Avoid the accounts that require a large balance in order to qualify for fee waivers — you rarely need all of the extra features.
When working online, you may have to drill down to the product that is right for you. You might click "Open an Account," and then click "Checking," and hunt among the various choices for "Free Checking." If you open your accounts in person, you can just chat with a banker who will help you find the best account for your needs.
Provide Your Information
As you open a new bank account, you'll need to provide sensitive information to the bank. In order to protect themselves and comply with regulations such as the Patriot Act, they simply can't open an account without verifying your identity.
You'll need to provide simple details like your name and birthday, as well as identification numbers (in the U.S. this is most likely your Social Security Number). You should also be prepared to provide a valid government ID (such as a Driver's License or passport).
If you're doing this online, you'll just type the information into a textbox. If you open your accounts in person you'll hand your ID's over to the banker, who will probably make photocopies.
Agree to Terms
You'll have to agree to abide by certain rules and accept responsibility for certain activities in your accounts. When you open an account at a bank, you form a relationship based on a very important subject – your money. Therefore you should know what you're getting into. If you open bank accounts online, you complete this step by clicking an "I Agree" (or similar) button, and moving on to the next step.
Read your agreement carefully. Although disclosure is getting better, there are a lot of important details buried in the fine print. In particular, you'll want to know about any fees charged to your account, and when your funds are available for withdrawal.
In addition to bank agreements, federal law dictates your rights and responsibilities. For example, if somebody takes money out of your account fraudulently (or due to an error), you might be protected. However, you may need to report the withdrawal quickly for full protection.
Print, Sign, and Mail (If Required)
If you open a bank account in person, this step does not apply, so skip to Step 7. If you are opening an account online, you may have to print, sign, and mail a document to the bank before the account is opened. Some banks use electronic disclosure and consent that is legally binding — you can do everything online. But some banks still require a signed document to open an account. Until they receive the documents, your account is not active.
Fund Your Account
If you're opening a checking or savings account, you'll need to make an initial deposit into the account. Sometimes this is required as part of the opening process, and sometimes you can do it after the account is up and running. There are several ways to fund your account:
Deposit cash, which should be available for spending with your debit card immediately.
Deposit a check or money order to your account. The funds should be available within a few business days after you make the deposit.
Set up direct deposit with your employer. Instead of getting a paycheck, your earnings will be sent directly to your new account.
Transfer funds electronically. Move money from an external bank account to make your initial deposit.
Start Using the Account
Congratulations, you are the proud owner of a new account! Your account may be ready within a few minutes to a few days. For checking and savings accounts, keep an eye out for a debit card (or ATM card) in the mail. You might also get a checkbook so you can write checks. To make the most of your account, sign up for features that help you manage your money:
Online bill pay allows you to pay bills electronically (without writing checks or mailing payments).
Your bank's mobile app may allow you to deposit checks remotely. You won't need to make trips to a branch of fill out deposit slips.
Sign up for text or email alerts so that you know when your account balance is running low (or when large withdrawals happen).