How Tech Startup Hometeam Is Transforming the In-Home Care Industry
Learn how Hometeam is using technology to meet a growing demand.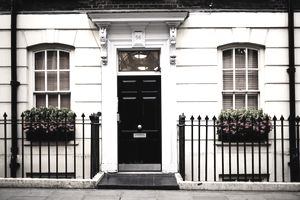 Most great businesses are started with the goal of solving a real problem.
There's nothing more powerful than a meaningful solution that's addressing a growing need in the marketplace. Today's interview with Josh Bruno, the founder of Hometeam, a revolutionary in-home care startup, is no exception.
Josh's first-hand experience with trying to find the ideal in-home care plan for his grandfather, led to the launch of the rapidly-growing startup.
With their recent funding round of $27.5 Million, Hometeam is bringing the world a new approach to in-home care with the goal of delivering more independence and joy to older adults, while simultaneously giving peace of mind to families. 
Because Josh had such a personal connection to the need for this service, he's been able to create a service that's designed to truly benefit both the older adults and families who use the Hometeam service.
Here's the interview with Josh.
Ryan: Can you tell me a bit about Hometeam, what makes your service unique, and why you started the business?
Josh: "Hometeam is transforming the in-home care and aging experience by providing older adults with personalized care planning, expert caregiver matching, custom mobile technology, and proactive case management to improve their health and well-being while offering their families peace of mind."
"For five years, my family struggled to care for my grandfather.
We tried every available option - nursing homes, assisted living facilities, home care agencies - and were frustrated with everything. I realized our family isn't unique and wondered why there isn't a solution? Simultaneously, I realized it was something I could fix."
"To intimately understand the difficulties inherent to in-home care, I spent six months volunteering in-home care agencies and nursing homes.
While technology hasn't really caught up with this industry's growth, arguably the bigger need is workforce empowerment. That's when I decided to found Hometeam. Our company has a simple mission - to make beautiful days for older adults. We do that by empowering the caregiving workforce with fair pay, healthcare benefits, training, support, and mentorship."
"Most importantly, Hometeam provides our employees with real careers. Combining this world-class caregiving workforce with technology, we create a network that includes family members, doctors, caregivers, and social workers. All of this helps to create a safe, happy, and healthy environment."   
Ryan: How are you using technology to make the in-home care experience better than it's been in the past? 
Josh: "Hometeam has developed software that intelligently matches families with experienced caregivers. A custom iPad in every family's home tracks an older adult's mood, health, and daily activities. That same mobile technology helps caregivers plan meaningful days, and stay connected with their client's family, whether they live blocks or several states away. Families are getting the peace of mind they need through daily updates to their smartphone on their parent's health and wellbeing."
Ryan: What are Hometeam's plans for the future in the in-home care industry, and where can we expect to see you next?
Josh: "We are well-established in New York, New Jersey, and Philadelphia, and Hometeam is expanding to 10 additional cities this year; we are also expanding our software development team and building new technology to benefit older adults and continuing to create beautiful days. We have a lot of exciting things happening this year, so stay tuned for more!"
Hometeam is one of my favorite examples of a company that's intelligently leveraging today's emerging technology, to create solutions for a growing market. If you take anything away from Josh and his team, it's that you should always seek opportunities to reduce friction for your customers, thus making your solution easier (and more likely) for them to use.