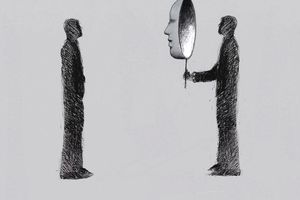 Home Business Tax Schemes to Avoid
If you have a small home-based business, you have the right to deduct legitimate business expenses for the use of your home. But many small businesses try to avoid paying taxes by trying to trick the Internal Revenue Service and creating "bogus" home business tax avoidance schemes. These companies may try to sell you a "tax toolkit" or "tax toolbox" to help you set up a "business" for the purpose of taking illegitimate tax deductions.
The IRS warns that unwarranted and illegal deductions can result in fines and penalties, in addition to the taxes owed. So what types of home business expenses are legitimate and what types are not?
Set up a Legitimate Home Business
In order to qualify for a tax deduction, you first must have a legitimate business set up. In other words, according to the IRS, the business must have a "clear business purpose and profit motive." The best way to assure that the IRS takes your home business seriously is to go through all the steps to set up your business:
Be Sure Your Home Office Space is Deductible
Even if you have a legitimate business set up, you still need to be sure that the area in your home where you conduct business can pass the IRS deduction test. The IRS rule for qualifying deductions for use of your home states that you can only deduct the portion of your home that is used "exclusively and regularly" for your business.
You can't put office equipment, a calendar, and a phone in a room and deduct it as your "office."
In addition, the business part of your home must meet these qualifications:
It must be your "principal place of business," or
It must be the place where you meet patients/clients/customers in the "normal course of business," or
It must be a separate unattached structure used in connection with your business, such as a garage or studio. The structure must be "exclusively and regularly" used for your business.
If the area where you "exclusively and regularly" work in your home is used for administrative and managerial functions, you can deduct this area. But you cannot do any personal business here. For example, if you have an area in your home where you pay business bills, do your online business bookkeeping, and order business supplies, but you also do personal bookkeeping and computer work in this same area, you cannot include this area in your deductible expenses, because it is not exclusively used for business. Even a small amount of time for personal use can negate your business deduction of this area.
For example, if you do work outside your home (such as construction, maintenance, plumbing or electrical work) and you do your business books in an area of your home, you can deduct this area for business use...
as long as you conduct no personal business in this area.
Other Home Business Deductions to Avoid
You have set up a legitimate business and you have been careful to set aside an area where you "regularly and exclusively" do business, so you can claim this area for a tax deduction. But there are other home business tax schemes that the IRS warns about:
Deducting payments to your children for their services, such as answering phones and washing cars
Deducting education expenses from your children's salaries
Deducting "excessive" car and truck expenses as business expenses
Deducting personal travel, meals, and entertainment with the excuse that "everyone is a potential client.
Deducting personal furniture and other home purchases as "business" expenses.
As you would expect, the IRS carefully monitors home businesses to make sure they don't slip over the line between business and personal expenses.
Avoid problems with the IRS by setting up a legitimate business, restricting use of "business areas" to only business use, and avoiding including personal expenses in your business deductions.
Back to Taxes and Your Home Business
This article was written for general information purposes only. I am not a tax professional or financial advisor, and the information in this article should not be relied upon as tax advice. Please consult a professional (CPA, tax preparer, or financial advisor) as you prepare your taxes.