8 Home Based Business Opportunity Questions to Ask
Investigating Home Based Business Opportunities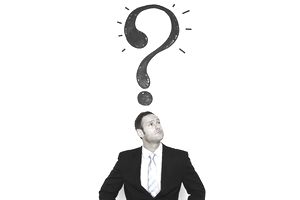 Home business opportunities can be a great way to start a home business quickly with little investment. But not all of them are what they claim to be. Some may be scams. But even if it's a qualifying business, the products or marketing plan may not be a good fit for you and your goals. If you're thinking about investing in a home-based business opportunity, here are 8 questions you need to get answered before investing your money.
1) What are the Startup Costs for this Home Based Business Opportunity?
How much are the start-up costs for the home based business opportunity you're considering? Are there ongoing costs? If so, what will they entail and how much are they?
This is especially important if you don't have much money to invest. Some businesses have hidden costs either during the startup or in maintenance, so you want to get these questions answered.
2) What Kind of Training and Support are Available with the Home Based Business Opportunity?
The training and support offered by a company will make a huge difference in your success. Do you have a quality sponsor and upline with good ethics and leadership skills? Are they dedicated to helping you succeed?
If the training materials and company leadership are good, you will grow your business faster and it will be easier to succeed.
3) What are the Rules for Advertising and Promotion?
Many home business opportunities have rules regarding how and where you can advertise.
In some cases, you may have strict limitations, and in others, you may be able to do more or less whatever you want. For example, the company names are often copyrighted and/or trademarked and therefore you are not allowed to use them in advertising without permission.
The more options you have for selling your products and or promoting your opportunity the easier it will be and the more money you will make.
4) What is the Realistic Income Potential for this Home Based Business Opportunity?
Some businesses have considerably more income potential than others and before you invest your time and money into any home based business opportunity, you should understand how much you could realistically expect to make. This means studying the compensation plan and running the numbers.
It's also important to understand your breakeven point and how long it may take for you to reach the level of income that the home based business opportunity claims is possible or that you've set as a goal.
5) How Long Has the Company Offering the Home Based Business Opportunity Been in Business - Do They Have a BBB record?
A brand new company has no track record and it can, therefore, be unstable. A company that has  been in business for more than five years has financial stability but may be filled with reps and customers making it difficult to build your customer base.
Check if the company is in the Direct Selling Association, which requires a level ethics and standards for member companies.
6) What Products or Services are Involved with this Home Based Business Opportunity?
What are their products like? Are they high quality and worth the price?
Would you buy them even if you weren't a rep?
Is the product consumable requiring customers to reorder on a regular basis? Consumable products create more stability and regularity of income due to repeat customers. Non-consumable products can only be sold once and then you have to go out and find more customers.
7) Are There Quotas or Minimum Inventory Requirements for this Home Based Business Opportunity?
If you are required by the company to buy a large quantity of products, on a regular basis then it can be difficult to maintain the business or it can be financially stressful if you need to temporarily stop working your business. The last thing you want is a basement full of unused products. While it's nice to have a little bit of inventory, be wary of any company that asks you stock a huge amount of product.
8) Are the Products or Services that this Home Based Business Opportunity Will Offer Affordable?
The majority of the population must be able to afford the products or services the home based business opportunity is offering to customers. The more expensive the product or service, the harder it will be to sell and your target market could be very limited because fewer people will be able to afford it.
Updated October 2015 by Leslie Truex