Free, Printable Highlights Hidden Pictures
Print Highlights Hidden Pictures Puzzles for Free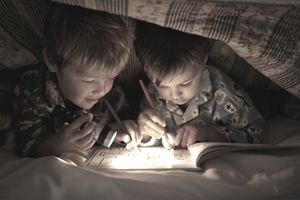 Highlights Hidden Pictures is a huge collection of free hidden pictures put together by Highlights magazine.
Many kids and even parents, favorite part of Highlights magazine are the hidden picture puzzles. There's no need to subscribe to get them, you can get dozens of them online all for free.
Solving the Highlights Hidden Pictures Online
Before beginning the puzzle you can choose to show the names of the objects to be found, pictures of the objects to be found, show both the pictures and the names, or to keep all of this hidden.
This is a great way for you to customize the puzzle for how old your child is and how skilled they are at solving hidden picture puzzles.
Use your mouse to click on the object you've found in the Highlights hidden picture. The object will be colored in on the hidden picture. You can use the Zoom feature to zoom in on certain areas of the puzzle.
Below the hidden picture you'll see how many objects you've found out of the total number of hidden objects in the pictures. Use the Hint button if you need a hint to find a hidden object.
Highlights Hidden Pictures App
There's also a free Highlights Hidden Pictures app for children 6 and up that's colorful and easy for kids to use.
There's a new puzzle pack delivered every month through the app as well as seasonal and holiday puzzles. A huge puzzle library means that kids have access to dozens of hidden object puzzles through the app.
Getting Highlights Magazine for Free
Most libraries around the country have the Highlights magazine that you can check out for free.
Just remember to make a copy of those puzzles so your child doesn't draw in the library's magazine.
Answers to Hidden Pictures at Highlights Hidden Pictures
Also available is answers to the Highlights hidden pictures that have appeared in the Highlights magazine. These Highlights hidden picture keys are organized by magazine issue date and name of the Highlights hidden picture.
They keep the last four years worth of Highlights hidden picture keys available.