Health Reform Update: 2016 PPACA Reporting for Employers
Understand the PPACA Reporting Requirements for 2016 Employee Benefit Plans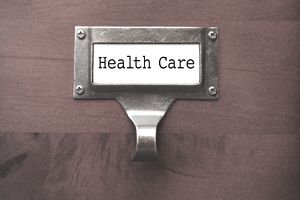 The PPACA is short for the Patient Protection and Affordable Care Act of 2010, otherwise referred to as Health Care Reform or Obamacare. It's now the law of the land. Most of the confusion over the PPACA centers around the reporting requirements of large employers and how many of their employees have health insurance coverage. To help your organization comply with the law, we will discuss the basics of the PPACA requirements for employers going into plan year 2016.
What Companies Must Report?
Large companies with 50 or more full-time employees (or the equivalent in part time employees) and small companies with less than 50 full-time employees that sponsor self-funded health plans must report what was offered to employees in 2015. The reporting must include what type of group coverage was offered to employees or if employees were not offered coverage for the year. Companies can do this by completing two different reports; an annual information return filed with the IRS and a statement provided to employees about group health coverage offered.
Deadlines for Filing PPACA Forms in 2016
The deadline for filing the required forms by companies that fall under the PPACA vary based on the type of form. The employee statement, which is known as 2015 Form 1095, must be filed by February 1, 2016, for 2015. The 2015 Form 1094, with copies of Form 1095-C, must be filed by February 29, 2016.
If filing electronically, it must be submitted by March 31, 2016. If you notice, the due dates coincide with the due dates for Forms W-2 and W-3.
Get these forms and other support for businesses at IRS
What Information Should Employers Collect?
As mentioned earlier, the PPACA has caused quite a bit of confusion for employers, especially when it comes to the information employers should be collecting.
In order to correctly complete the reports required, employers must collect the following information:
Names of all full-time employees for each month of calendar year 2015.
Name and address of employer and all employees.
Information on health coverage offered each month.
List of months each employee was covered by the health insurance offered.
Share paid by employee for monthly premium from lowest-cost self-only minimum value coverage.
Number of Forms 1095-C employer issued to employees.
Total number of employees by month.
Total number of full-time employees by month.
Documentation that shows if employer offered health coverage to 70 percent of full-time employees and their dependents for 2015.
How to Make Reporting Easy for Companies
With the end of the year quickly approaching, companies will want to know how they can make the reporting process easier. For starters, there should be a team created internally that monitors what needs to be done. This should include a member of the HR department, the legal department, and the finance department. The team will figure out who is responsible for reporting the forms and if all of the required information is being collected before it is too late.
Information Comes from Many Locations
The information required to complete these forms will come from many different locations. These locations include benefits, payroll and the reporting of time off taken by employees. For some self-funded plans, employers might need to start collecting the social security numbers of the dependents of employees.
Determine Use of Third Party Vendor
Companies can elect to use a third party vendor to file the reports. If this option is chosen, the company will need to ensure that all of the data being collected is correct and sent to the vendor with enough time to complete the reports and file them appropriately.
Method of Filing
Your company must also determine how the reports will be filed. If filing electronically, you will need to obtain the consent of all employees to do this.
Make sure you acquire these consents well before the end of the year in order to avoid any delays in filing.
If you put these tips into action as soon as possible, your company should have no trouble filing reports that meet the requirements of the PPACA for 2016.