Valentine's Day Celebrants Spending More in 2018
Shoppers Feeling the Love in 2018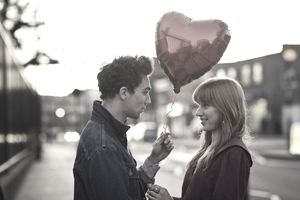 People lavish attention on their loved ones on Valentine's Day. In 2018, they are spending more than in 2017. Valentine's Day will contribute $19.6 billion to the economy, according to the National Retail Federation. That's more than the $18.2 billion spent last year, but slightly lower than the record $19.7 billion spent in 2016. It's more than the $18.9 billion spent in 2015, the $18.6 billion spent in 2013, and the $17.4 billion spent in 2014.
That's good news for the economy. Consumer spending drives almost 70 percent of the output. That makes it the largest component of gross domestic product. 
Who's Doing the Spending
More than half (55 percent) of the population will celebrate Valentines' Day. It's up a bit from the 54 percent who celebrated last year. It's fewer than the 63 percent who celebrated in 2007. 
But they are spending more. In 2018, they will spend $143.56 per person compared to $136.57 in 2017. It's a little less than the $146.84 each spent in 2016. But it's more than the $142.31 spent in 2015, and the $133.91 spent in 2014. 
Men spend nearly twice as much as women: $196.39 per guy versus $99.87 per gal. That's because men are, on average, higher earners. Those making $50,000 a year or more will spend $169.32 each, versus $109.14 per person making less than $50,000.
That reflects the trend toward greater U.S. income inequality since 2000.
Those who derive income from stocks, bonds, and other investments have prospered more than wage-earners. Also, well-paid manufacturing jobs have gone to low-cost countries like China. Firms replaced workers with robots in other jobs.
Demographic trends also affect spending on Valentine's Day. The proportion of older people is rising.
They are less likely to celebrate the holiday. Younger people, who still try to impress potential mates, participate more than older, more settled folks. Nearly two-thirds of those between 25-34 celebrate the holiday, and 60 percent of those between 18-24. Less than half of those between 55-64 celebrate, and only 44.7 percent of those 65 and older.
Top Five Valentine's Day Purchases
More people shop for less expensive gifts, proving the adage that it's the thought that counts. Here are the top five gifts, the percent who buy them, and how much they spend in total..
| Purchase | Percent   | Billions Spent |
| --- | --- | --- |
| Candy | 55% | $1.8 |
| Greeting Cards   | 44.9% | $1.0 |
| Evening Out | 35.2% | $3.7 |
| Flowers | 35.6% | $2.0 |
| Jewelry | 19% | $4.7 |
Least Popular Gifts
The least favorite gifts are also the least romantic. Only 19 percent buy clothing, spending $1.9 billion. Just 16 percent buy gift cards, paying $1.4 billion. 
Gifts for Pets
More than a third of Millennials have pets. It's more than any other age group. They especially love to splurge on their pets on holidays. This Valentine's Day, those age 25 - 34 will spend $12.70 each. That's three times more than those aged 35 - 44, who will spending just $4.08. Those age 65 or older spend the least ($1.46) on their animal companions.
Where They Shop
More shoppers visit department stores (35 percent) than discount stores (32 percent). Online has captured more shoppers, with 29 percent using Amazon and the like. But 19 percent still go to specialty stores, and 17 percent stop by the florist's shop. Retailers have stocked the shelves with deals in anticipation of value-conscious shoppers.
Mobile Device Use Is on the Upswing
Just like Black Friday and Cyber Monday, shoppers use their mobile devices to share the love on-the-go. Over half of smartphone owners use them to purchase their gifts. More than a third use them to research products, prices, and retailer information. They also redeem coupons and purchase products with their device. 
What the Other Half Does
Almost half of the population aren't celebrating Valentine's Day in the traditional sense.
But about one-third of them are doing something. For example, 11.5 percent are giving themselves some love by buying something special. Almost 10 percent are getting together with family or friends. Almost four percent are rebelling against the holiday by purchasing an "anti" Valentine's Day gift.