The Event Organizer In-Depth Guide to Tackling Low Registrations
10 Practical Steps to Solving an Event Organizer's Worst Nightmare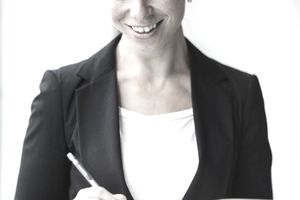 Picture the scene… you've set up what promised to be a highly successful corporate event, potential attendees have been contacted by email and telephone. You've advertised and used all means at your disposal to achieve the delegate numbers you know you need for the event to give you a return on investment.
The problem is, registrations are just not coming in at the rate you expected and you can see problems on the horizon if you don't take action.
As the event organizer, you need to make an immediate re-evaluation of your event planning process and most importantly of all, sell your registration spots.
If you're having trouble getting people to buy tickets to your events, use The Event Organizer In-Depth Guide to Tackling Low Registrations; our 10 Practical Steps to Solving an Event Organizer's Worst Nightmare.
Step 1 – Check your registration system is working properly
The first step is to troubleshoot your registration process to ensure it's working properly. Test that website landing page(s) are loading quickly and completely. Make sure that all buttons are clickable and working. If you have a technical issue, you need to know about it and get is sorted immediately.
Step 2 – Check out the flow of registrants
Analyze the flow of the delegates who have actually registered. When you look at the time stamps of their registrations, are there big gaps in the flow where no one registered?
This could point to a system problem and possibly a software issue.
Step 3 – Get some immediate feedback
Get in touch with delegates who have successfully registered to find out if they found the process seamless and easy to use. Ask them if they experienced any problems with registration or if there were any glitches that you might be unaware of.
If you've tested the system and all seems well, then you need to review your event planning and look elsewhere.
Step 4 – Revisit your message
Consider the possibility that the "message" you're conveying for your upcoming corporate event may just not be strong enough – re-evaluate and decide if you need to "beef up" your message.
Step 5 – Re-evaluate your targeting
As the event organizer, are you absolutely sure that your targeting is spot on? In other words, is your targeting specific enough and aimed at exactly the right group of people. If so, you may need to develop a new approach.
Step 6 – Launch a limited time offer
Consider blasting your channels with a 24 hr limited offer which includes an incentive, a hotel stay, a competition, a free gift – whatever you feel it would take.
Tip: Get your guest speaker and your sponsors involved in this, they can help spread the word.
Step 7 – Involve the press
This might be the ideal time to offer a free ticket to a member of the press or a blogger you may have worked with. Give them the opportunity to interview your keynote speaker or your major sponsor for more exposure.
Step 8 – Market more detail about your event
Make absolutely sure that prospective registrants know the exact content and benefits they'll gain by attending your corporate event – don't assume they know this, rather hammer the message home!
Step 9 – Get a boost with social shares
Set up a competition for your registrants, audience members and anyone else you can think of. Organize a draw with a great prize that can be won by anybody who shares your event details. Don't skimp on the prize though and make it worthwhile and exciting enough that your audience wants to share the information!
Step 10 – Urgency, urgency, urgency!
Urgency is your friend. Create a real sense of urgency with all the steps you talk registrants. Give strong calls to action, use words like "today only", "strictly limited" and "24-hour offer". Remember, your objective is to get quick decisive action and get the numbers climbing.
Use The Event Organizer In-Depth Guide to Tackling Low Registrations to light a fire under your event and see the number of registrants for your event soar.