Guest Author, International Living
Learn how to live, work, invest, travel, and retire better overseas.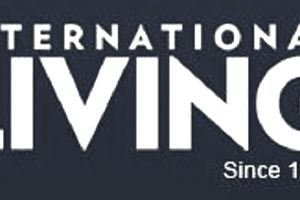 MoneyOver55 is excited to have International Living as a guest author. For more than 33 years InternationalLiving.com has been the leading authority on global retirement and relocation opportunities overseas.
Through its monthly magazine and related e-letters, extensive website, podcasts, online bookstore, and events held around the world, InternationalLiving.com provides information and services to help its readers live better, travel farther, have more fun, make money, save money, and live a richer life beyond their own shores.
As content is provided by writers and editors who live around the globe, you'll find accurate and thorough information about living, traveling, and investing abroad. Whether you're just starting to contemplate a new future overseas, or a seasoned traveler looking for your next destination, you're sure to find research to help you through your decision-making process.
You can browse by a specific country if you have a destination in mind, or start with The World's Best Places to Retire in 2014 for a broad overview of the possibilities.
If want to continue your research into the overseas lifestyle to figure out if it would work for you, you'll also want to check out the book The International Living Guide to Retiring Overseas on a Budget.
You can connect with International Living on Facebook or Twitter.
International Living was founded in 1979 by Bill Bonner, an American author and president of Agora Publishing.