7-Eleven - Million Points Giveaway Sweepstakes
Win a Million Rewards Points or Lots of Other Prizes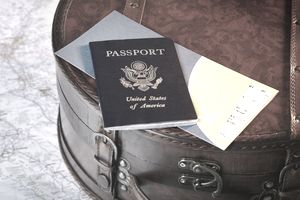 Description:
Try out the 7-Eleven rewards program and you could win some fun prizes from 7-Eleven's Million Points Giveaway Sweepstakes. Eight winners will each receive a million rewards points to use for all kinds of goodies from 7-Eleven. Plus, seven more winners will receive weekly prizes of trips to NASCAR races, concerts, football games, and even a flyaway trip to Paris. The weekly prizes are worth up to $8,148.
Sweepstakes Links:
Click Here to Enter this Sweepstakes
Click Here for the Official Sweepstakes Rules
Click Here for the Sweepstakes' Home Page
Note: If the sweepstakes entry link doesn't work for you, try entering through the home page and looking for a link to the sweepstakes.
Category:
Books, Media & Music Sweepstakes, Disney Sweepstakes, Electronics Sweepstakes, Food & Drink Sweepstakes, House & Garden Sweepstakes, International Travel Sweepstakes, Mail-in Sweepstakes, NASCAR Sweepstakes, Sports Sweepstakes, Super Bowl Sweepstakes, Free Ticket Sweepstakes, Toys & Games Sweepstakes, US Vacation Sweepstakes, Big Sweepstakes
Eligibility:
Contiguous US (-HI, AK), 18+ and above the age of majority
Start Date:
March 11, 2018
End Date:
April 28, 2018 at 11:59 p.m. ET
Entry Frequency:
Unlimited entry per person
Sweepstakes Prizes:
Grand Prizes (8 - 1 per entry period and 1 for the bonus drawing): A million 7-Eleven rewards points.
Entry Period 1 Prize: A Party at Victory Lane consisting of a trip for two to Sonoma, California for the Monster Energy NASCAR Cup Series at Sonoma Raceway. The prize includes airfare, a two-night hotel stay, Hot Pass tickets to the race, and $500 spending cash. (ARV: $3,330)
Entry Period 2 Prize: A Race Experience in Austin, Texas including airfare, hotel, and VIP race passes.
(ARV: $3,500)
Entry Period 3 Prize: Two tickets to each game of the NCAA Men's Division 1 Basketball Championship in Minneapolis, Minnesota and $5,000 for travel expenses. (ARV: $5,750)
Entry Period 4 Prizes (3): A trip to a Pandora-produced live concert including airfare to Miami, a two-night hotel stay, expedited entry into the concert, ground transportation, and $500 spending cash. (ARV: $5,000)
Entry Period 5 Prize: A Coca-Cola Home Media Room including a $3,000 gift card for media room seating, a $3,000 gift card for electronics, a kettle corn popcorn maker, a Coca-Cola collectible mini fridge, four plaid cozy blankets, four double-walled tumblers, four framed movie posters, a year of unlimited streamable movies, a $100 PostMates gift card, and a $500 7-Eleven gift card to cover a year's worth of Coke and pizza. (ARV: $8,148)
Entry Period 6 Prize: A four-night Pro Football experience for two in Orlando, Florida including airfare, hotel, ground transportation, admission to the game on Sunday, January 27, 2019 plus admission to the tailgate party, tickets for an Orlando theme park, a pair of commemorative gift bags, and $250 spending cash. (ARV: $4,750)
Entry Period 7: A four-night trip for two to Paris, France including airfare, hotel, and $500 spending cash.
(ARV: $7,600)
Additional Comments:
To enter, you'll need to use your 7-Eleven Rewards app to scan products at participating 7-Eleven stores. If you scan a product from the sponsor of the weekly giveaway, you'll receive two entries (see the rules for a list of participating products and the timeframe). You can also enter using the non-purchase entry method by mail.
Weekly entry periods are as follows:
Entry Period 1: March 11 - March 17
Entry Period 2: March 18 - March 24
Entry Period 3: March 25 - March 31
Entry Period 4: April 1 - April 7
Entry Period 5: April 8 - April 14
Entry Period 6: April 15 - April 21
Entry Period 7: April 22 - April 28
Bonus Drawing: March 11 - April 28