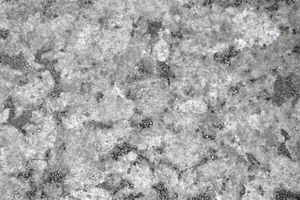 Industries:
Construction: Building & Remodeling Services
Home Improvement
Phone: (954) 435-5538
Fax: (954) 435-5579
10306 USA Today Way, Miramar, FL 33025
Internet: http://www.granitetransformations.com/
Type of Business: Granite Transformations is a kitchen and bathroom interiors brand. It is based on a distinctive, tough yet lightweight engineered stone that is made in the USA using a unique process. Since it is only 1/4" thin, it can be installed over existing counters or bathroom tiles, essentially eliminating the need for time-consuming, mess demolition.
Our product s outperform most other materials like slab granite or synthetic solid surfaces. Because it's lightweight, flexible and comes in large slab sizes, it is very easy to work with and results in beautiful, seamless surfaces.
160 Franchised Units;  0 Company Owned
Franchising Since: 2001, In Business Since: 2001
With offices and showrooms around the world, Granite Transformations offers new and exciting alternatives to traditional countertops, backsplashes, floors and more. The first Granite Transformations franchise opened in 1996 in Perth, Australia. In 2001 GT came to the United States and shortly thereafter expanded into Canada and then the UK. With 160 locations, Granite Transformations is positioned to continue its global expansion.
Start-Up Cash: 50,000 - 100,000
Investment: 98,600 - 350,600
Training/Support: New Franchise Training entails two weeks at GT University followed by additional on-site training prior to grand opening.
During NFT you will learn about our advanced marketing programs, inside and outside sales, how to maximize our proprietary business management software, accounting, and financial management as well as hands-on technical training with our various tools and materials. Post opening you will receive intensive support for 12 months to help launch your businesses successfully.
Qualifications: You don't have to be a contractor or a builder to become a successful Granite Transformations franchisee. But you do need to be motivated to provide the best service around ​and to create a great customer experience with every sale you make. We can provide the training, the product, the sales techniques, the consumer messages, but you must provide the drive to succeed.
Contact: Carl Griffenkranz, Vice President; Paul Lane, COO