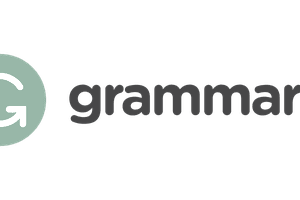 Grammarly is a useful tool which enables job seekers, writers and other professionals to proofread and edit their documents for grammar and spelling. Grammarly checks for more than 250 types of spelling, grammar and punctuation errors, and enhances vocabulary usage. Both a web version and one that integrates with MS Word are available.
Grammarly Review
Grammarly goes well beyond traditional tools offered through Word and email platforms by allowing users to choose editing input based on six different styles of writing: business, academic, casual, technical, creative and general.
Grammarly Free Trial
You can try Grammarly for free, by copying and pasting your text into a box on the website. There's also a seven day free trial if you want to try all of the features of Grammarly which are included in the paid version.
Web Version of Grammarly
In the web version, users paste a document into an editing box, designate the style of the document and click on "Start Review" to start the process.
Grammarly MS Word and Outlook Plug In
The Grammarly Plug-in for Microsoft Office adds the spelling and grammar checker to Microsoft Word and Outlook. After you download the program, you'll see the Grammarly Wizard when you click Review in Word. Click on Check and then select the writing style you want Grammarly to use.
How Grammarly Works
Your document is given an overall score, and the number of issues and errors found. Then you are stepped through a series of possible grammatical problems, one at a time.
A short and long explanation is furnished by the system for each grammatical issue which is identified.
Examples of correct grammar are included with these explanations. In some cases, specific wording alternatives are suggested by the system. In other cases, the user is left to make specific changes.
There is an option to ignore a possible problem if you don't agree with the recommended change.
Misspellings are pointed out, along with a list of alternative spellings. A handy plagiarism check can help writers to identify any inadvertently borrowed content. The system points out similar text that exists elsewhere, and suggests citations which can be incorporated to legitimize inclusion of the text in question.
A synonym checker is available which enables users to choose optional wording and avoid repetition.
My Experience With Grammarly
I've been using Grammarly since last fall, and I've found that it does a much better job than Word's grammar and spell checker. In addition, it provides explanations for the suggested changes, along with information on what type of mistake you have made.
The only issue I've had is that it occasionally doesn't understand the point I'm trying to make. But, in those cases, it's helped me clarify my writing.
Just in case you're wondering, Grammarly did not give me a free version or pay me (or even ask me) to review the product. I paid for my own copy after my free trial was up because I think it's really useful for anyone who is writing professional communications.
It's a challenge for me to catch my own mistakes, because I see what I think I wrote. Grammarly has helped me catch those errors.
Grammarly Premium Pricing (2017)
Grammarly offers a 7 day free trial. In addition, users can copy and paste their text into Grammarly's web-based checker to try it for free at any time. Here's how to use the free version of Grammarly.
Grammarly is available on a subscription basis with both monthly and annual plans available. For the paid full version of Grammarly current pricing is:
Monthly Subscription Plan: $29.95 per month
Quarterly Subscription Plan: $19.98 per month
Annual Plan: $139.95 per year
Related Articles: Proofreading Tips for Job Seekers | Professional Email and Letter Writing Guidelines