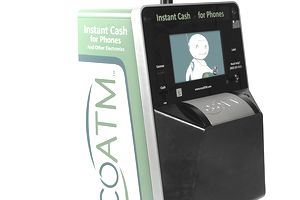 The rumor is that Apple will launch the iPhone 7 on September 9 as iPhone 6 and iPhone 6 plus both were released on September 9, 2014. So, people are expecting Apple to release its new iPhone on exactly the same date this year. There are so many speculations surrounding its name, specs, and features, design along with release date.
Release Date Rumor All Set To Be True
With Apple sending invites just a few days ahead of the event, it is more or less confirmed that the release date rumor is all set to be true.
According to the invites sent by Apple, the newest of its iPhones will be unveiled at the Bill Graham auditorium in San Francisco on 9 September at 10am Pacific Daylight Time. A report out of Germany confirms that there is every possibility the release date will be September 9.
Name, Design, and Specs
The multitude of online leaks and speculations suggest the name of Apple's next smartphone can be iPhone 7, or iPhone 6s. Apple is expecting its newest smartphone to break all previous sales record as it asked its suppliers to produce between 85-90 million units. Although not much has been found online about the possible price of iPhone 7, many are expecting almost the similar price as iPhone 6 plus. Although several online sources believe the new iPhone won't look much different from iPhone 6, a recent Yahoo News article claims Apple may come up with something completely radical.   
Get the Best Out Of Your Old Phone
If you are someone looking to grab the newest of Apple's iPhones right away, then you must be looking for the best alternative to get rid of your old phone. In the U.S., ecoATM offers competitive pricing and a convenient way to get rid of your old phone, according to the company.
"With the next generation iPhone rumored to be announced on September 9, we know that device trade-ins are on the minds of many," comments Randy Erman, director of product marketing at ecoATM.
"To help people get the most value out of their old phones, we have updated our Mobile App for iPhone to track device values and alert customers when it's the best time to sell." 
You can get as much as $350 on an old iPhone and as much as $225 on Samsung Galaxy. You can get up to $80 for iPhone 5, up to $125 for iPhonoe 5s, up to $300 for iPhone 6 and up to $350 for iPhone 6 plus. On the other hand, you can get up to $150 for Galaxy Note 4, up to $150 for Galaxy S5, and up to $225 for Galaxy S6.
All you need to do is place your old phone into an ecoATM kiosk to know the price you will be paid for your phone. If you like the price, you can get the cash instantly. With more than 2,200 ecoATM kiosks placed all across the U.S., it is easily accessible to every American in minutes. As you can access an ecoATM booth easily and get paid instantly, it is the easiest way to get rid of your old phone.
More about ecoATM
So far, more than five million devices have been collected from across the United States by ecoATM. The ecoATM kiosks are placed in large retail stores, malls, and grocery stores in 42 states, making them easily accessible for anyone looking to get rid of his or her old phone. Cash for phones is paid instantly and you don't have to wait for a check to arrive via mail or a technician to inspect your phone because ecoATM kiosks recognize more than 5500 devices including tablets, MP3s, and smartphones.
 ecoATM is highly successful to find a second life to most of the phones collected by its automated kiosks and with its partnership with certified e-waste reclamation facilities, it easily ensures the hazardous materials are carefully handled and responsibly recycled.
References
http://www.techradar.com/news/phone-and-communications/mobile-phones/10-things-we-d-like-to-see-in-the-iphone-6s-and-iphone-7-1269122
http://www.macrumors.com/roundup/iphone-7/
http://www.pcadvisor.co.uk/new-product/mobile-phone/iphone-7-release-date-rumours-specs-new-features-photo-2015-iphone-6s-force-touch-ios-9-a9-september-3-3584097/
https://www.yahoo.com/tech/s/completely-redesigned-iphone-may-launch-next-addition-iphone-150651171.html?nf=1
http://www.macerkopf.de/2015/08/17/september2015-deutsche-mobilfunkanbieter-iphone6s-verkaufsstart/