For Fans by Fans - Jurassic Park Fan Art Design Contest
Create a T-Shirt Design to Win a VIP Trip to a Universal Studios Park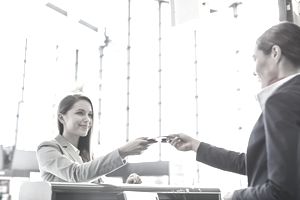 Description:
For Fans by Fans and Hot Topic are calling for your best dino t-shirt designs. Come up with up to ten designs to enter their Jurassic Park Fan Art Design Contest and you could win a VIP trip to your choice of Universal Studios locations in California or Florida. Plus, four more winners will receive cash and Jurassic Park swag.
Sweepstakes Links:
Click Here to Enter this Sweepstakes
Click Here for the Official Sweepstakes Rules
Click Here for the Sweepstakes' Home Page
Note: If the sweepstakes entry link doesn't work for you, try entering through the home page and looking for a link to the sweepstakes.
Category:
Cash Sweepstakes, Creative Contests, Photography Contests, US Vacation Sweepstakes, Medium Sweepstakes
Eligibility:
USA, above the age of majority
Start Date:
February 17, 2018
End Date:
March 17, 2018 at 11:59 p.m. CT
Entry Frequency:
Up to ten entries per person
Sweepstakes Prizes:
Grand Prize: A VIP trip for two to the Universal Studios theme park in of the winner's choice of Hollywood, California or Orlando, Florida. The prize includes airfare, ground transportation, a one-night hotel stay, a $250 Hot Topic gift card, a $250 Visa gift card, a signed "Jurassic World: Fallen Kingdom" poster. (ARV: $2,000)
Finalist Prizes (4): $300 and a signed "Jurassic World: Fallen Kingdom" poster. (ARV: $300)
Additional Comments:
To enter, download a submission kit and create your original design for a Jurassic Park-inspired t-shirt.
See the rules for do's and don'ts.
Entries will be judged on the basis of creativity (25%), originality (25%), and fit to the Jurassic Park theme (50%).
Although it's not part of the judging criteria, the entry page says that getting ratings for your designs could help you win.