Global Mobile Marketing: Conducting World Business on the Go
Mobile is a Key Medium to Reach Consumers Worldwide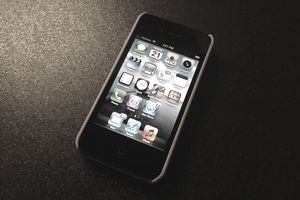 As Mickey Alam Khan, editor in Chief of Mobile Marketer and Mobile Commerce Daily, New York says, "This year will mark a tipping point where one out of two phones in U.S. hands will offer access to the Internet and applications, triggering a sea change in shopper behavior across channels." Are you prepared? Below we offer compelling facts on global mobile, tips on what works in global mobile and a case study to move you to action.
Facts on Global Mobile
Build your social media presence around global mobile, not the other way around. Why? Take a look at the facts.
6.8 billion people on the planet
6 billion mobile subscriptions (88 percent of the global population)
271 million mobile subscribers in the U.S. alone
80 percent of emails are read on a mobile device
4.5 billion mobile subscriptions are in the developing world (75 percent of global subscriptions at the end of 2011).
Mobile penetration in the developing world now is 79 percent, with Africa being the lowest region worldwide at 53 percent.
543 million people worldwide access Facebook on mobile devices (half of the social network's total audience).
Forrester predicts that the number of mobile Internet users will increase by 9 percent a year for the next five years. More and more individuals will turn to mobile for everything. This means you can engage users, listen to them, offer solutions and sell something 24/7 on a personal basis anywhere in the world provided you have the resources to cover the 24/7 span.
Some claim that social and mobile are the future.
According to mobiThinking, 7.8 trillion text messages were sent in 2011. That is predicted to grow to more than 10 trillion texts in 2012.
What Works in Global Mobile Marketing?
Whatever you are doing via global mobile, keep it short, sweet and to the point.
Frequency of messages matters too. Mobile requires a completely different mindset in that regard. Convenience is crucial. Time is short. Attention span is even shorter. Emotions and responses are in real time so you better get to your point or solution fast! Oh, and don't forget to give consumers a call to action.
Mobile users want information when they want it. In other words, they want to be in control of how and when they interact with a brand. If possible, personalize your message, which means get to know your customer like a partner or spouse. That's the only way a user will pay attention to you. It shows you care enough to give your best and are willing to target their specific needs. Intimacy or personalization through a mobile phone message plays a huge role in the direction the interaction takes. Will they respond? Will they take notice? Will you garner their interest again the next time? If yes to all of the above, then your campaign is working!
Success Story on Nike: A Brief Case Study
How are companies succeeding through global mobile marketing? The following case study shows how global mobile can be used as a revenue generator and effective communications channel.
Take Nike, the ultimate sports company.
Although a business larger in size than most of us run, it is still a good case study for small businesses on how to target users anywhere in the world via a mobile channel directive. This case starts with WeChat, the mobile messaging service owned by Chinese web property Tencent. WeChat recently landed a big endorsement from Nike China when the athletic company announced plans to run its first marketing campaign on the service. Tencent (with 90% adoption rate among users) is considered China's largest and most used Internet service portal with more than 700 million active users.
Nike China will unveil its own account on WeChat, which has more than 100 million registered users worldwide. These users will be able to follow the company, get daily news and receive Nike-related updates through the WeChat forum.
The aim is to enhance Nike's one-on-one customer relationships in China.
Chinese authorities recently revealed that smart phone growth has seen mobile Internet usage overtake that of the fixed landline Internet in the country. Nike's goal is to turn these users who depend on their mobiles for all forms of communication into more educated sports enthusiasts and Nike customers. Swapping and sharing stories instead of ads might keep users engaged and willing to try a Nike product at some point.
The bottom line: Put mobile first on your list of priorities for this year. Consumers, suppliers, employees, family and friends are always "on" with their mobile phones. Why not tap into them and the rest of the world? You're only a text message away from global success.