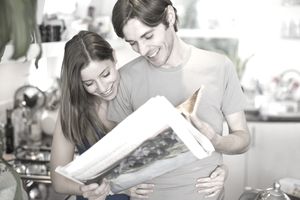 According to some surveys, young people don't want news. That's not totally true. They want information, but maybe not in the traditional formats of newspapers or TV newscasts.
That presents both a challenge and an opportunity for newspaper publishers or TV news directors. The people in today's 18-34 age demographic will be the lifeblood of the media business. Ignore this group and you're digging your own grave.
Understanding the Younger Audience
It starts with knowing more about the younger audience and what it considers important. If you have children or grandchildren who are 18-34, you probably already know they are different than you were at that age.
Part of the reason is technology. Today's young people are more connected than ever, just as you are. The difference is, they grew up this way. So they have always been bombarded with information from sources both reputable and sketchy.
To them, The New York Times, ABC News or their local newspaper or TV stations are just boats in the crowded sea of information sources. There may be little to separate those outlets from TMZ, People magazine or The Daily Show. Certainly, news professionals know the difference, but little effort may have been put forth to make the distinction.
That doesn't mean young adults are stupid. Quite the opposite, and not just in terms of technology.
Unlike the youth of the 1970s and 80s, who were often described as material-focused and self-absorbed, today's youth seem to be more socially conscious and aware of the world and its problems.
Retooling Your News Product for Tomorrow
Focus group research can help you pinpoint your desired audience of tomorrow more closely and retool your news product accordingly.
Of course, you need to be careful in not completely turning off your consumers of today.
You want to convince the younger audience that it needs and deserves real news and not just the fluff or rumors that may appear on social media. Just like many consumers see Starbucks as a step above ordinary coffee, you must position your news product as something special and of higher quality.
Use the 6 types of media advertising to drive home your point. Just remember, the young people of today are more media savvy than you might think. Give them an empty sales pitch and you'll lose them.
Offer Exclusive and Desirable Content
Chances are, you're already striving to build your media brand on the Internet. Part of building that brand for any audience is offering content they can't get anywhere else.
Look for unreported stories that are meaningful to younger readers and viewers. That could mean cutting back on reporting about social security in order to focus on nightlife and entertainment. Or shifting your medical reporting from long-term health issues to fitness and better eating.
Remember, the needs of young adults will likely change dramatically from the ages of 22 to 32. Develop a strategy so that you don't lose them as they get married, start a family and become homeowners.
You'll want to avoid being so laser-focused on recent college graduates that they outgrow the need for your news product.