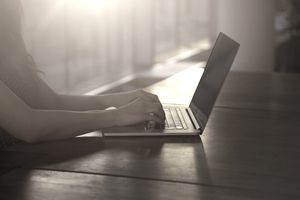 Since the 2007-2008 financial crisis, banks have tightened their lending criteria. What that means is that, even if you're a creditworthy borrower, it's still harder to get a loan today than it was just a few years ago. There are lots of reasons why this is the case -- some structural, some historical -- but what's happened is that there's a whole new class of lender emerging that's more than happy to lend where banks won't.
Here are a few places to turn online to get a loan:
Pave: Online lender, Pave, raised over $300 million to build out its lending platform that bills itself as a better alternative than banks for millennials. For younger people without a lot of credit history, Pave has found a way to look more at the entire picture of a potential borrower (like what courses you took in college, what your grades were, etc.). Interestingly, Pave began as a platform that invested in people and took a share of your revenues before shifting into more traditional-type lending. Users of Pave are borrowing cash to pay off things like their student loans.
Lending Club: One of the earliest online lenders, Lending Club is the biggest provider of marketplace loans, meaning it's a place for people to borrow or lend to and from one another. The company went public in 2014 and has underwritten billions of dollars in loans. Lending Club now provides loans to small businesses, as well.
Upstart: Like Pave, Upstart started as a human capital platform before moving into more traditional lending. Started by ex-Google employees, the company is quickly growing its loan platform. Instead of looking backward to determine how likely a borrower is to repay a loan, Upstart looks at a lot of factors to determine creditworthiness for people who may not have much of a credit history.
SoFi: The site, one of the largest online lenders at this point, has its roots in helping people repay student and federal loans. It's funded over $6 billion in loans of these kinds, though it's expanded into more types of loans, including mortgages, mortgage refinancings, and personal loans.