Get Selling Ideas with the Niche Market Finder
Ever wonder what items are the most wanted but least available?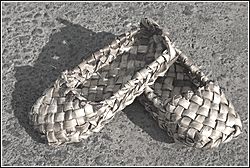 Note: eBay's Niche market finder is no longer operating or available. This page has been left in place for historical purposes.
After deciding on a business model, deciding just what items to source, stock, and sell on eBay is often among a seller's biggest beginning difficulties. If you're one of the many budding sellers determined to get started on eBay but unsure of what to sell, the eBay Niche Market Finder, currently being tested in the eBay Garden, may be just the thing to give you a start.
What the Niche Market Finder Does
When you visit the Niche Market Finder, you'll find a tool capable of giving you all of the
The rarest recent eBay items that generated the most hits across all categories
 
The conversion rate (percentage sold) of the items in question
 
How many in total were available and/or sold
 
What the prices in question were
If you look at this list and immediately imagine that it's a great place to find potential niches to fill on eBay as a seller, you're not alone; the Niche Market Finder is an incredibly useful market research tool.
Using the Niche Market Finder
As you visit the Niche Market Finder you'll notice that the page is very simple; it consists of a list of eBay categories down the left side of the page and a clickable graphic showing some of the most popular niche categories.
To see the top niche items in demand for a particular category, click on the category in question using the links down the left side of the Niche Market Finder home page.
Alternatively, click Top Niche Markets at the top of the list of links down the left side of the page to see an entire page of the top niche market products across all eBay categories according to the criteria given above.
Niche Market Finder Caveats
Though the Niche Market Finder is a tremendously useful tool, it doesn't eliminate the need for smarts on your part as a seller.
There are a number of important limitations of which you should be aware if you plan to rely on the Niche Market Finder for some of your market research:
No "thriving markets" are shown. Because the Niche Market Finder is designed to help you to identify niches (i.e. products with a limited, underserved market), you won't items listed here for which there is a great deal of availability but enough demand to outstrip it. In short, you won't see items that are selling by the millions, even though such items may be a perfectly good eBay opportunity or product, depending on your business and marketing expertise and connections.
 
No sourcing information is given. Though there is legitimate demand and true limited availability for many of the items listed in the Niche Market Finder-a combination usually imagined to be ideal-simply knowing that such items are a guaranteed sale at a good market price doesn't help you as a seller to locate them in order to sell them. Sourcing remains, in other words, a problem. After all, if they're in limited supply, what makes you think that you can get them?
 
Not all niches are represented. Remember that the Niche Market Finder just returns the top niches in each eBay category, again, items for which availability is tremendously limited but demand is relatively high. Don't imagine that the list that you see in the Niche Finder represents all of the potential eBay niches, however!
 
Expertise may be needed. In many cases, the items shown in the Niche Market Finder are vintage, collectible, or otherwise demanding of particular kinds of familiarity, expertise, and so on for those that choose to buy and sell them. Unless you have this expertise or familiarity, it might be best to steer clear of trying to source such items yourself for selling!