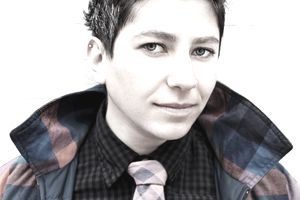 Here's a list of the skills that employers seek when hiring Gender or Women's Studies majors. Skills vary by job, so also review these skills lists for a variety of different occupations.
Highlight the skills you acquired during your studies, internships and jobs held during college in your cover letters, resume and job applications.
Gender / Women's Studies Major Skills
A - D
Adaptability
Advocating for disadvantaged individuals
Analytical
Assertiveness
Civil rights
Civil liberties issues
Collaboration
Comprehending the realities and experiences of women
Conducting research about gender roles
Constructing a logical argument
Coping with pressure
Debating
Designing social science research models
Devising testable hypotheses about gender issues
Discussing controversial issues
Drawing upon a multitude of social science disciplines to address issue
E - O
Ethical judgment
Evaluating the validity and reliability of social science research studies
Event planning
Examining the relationship between gender and identity
Facilitating group discussion
Gender issues
Interacting effectively with individuals from diverse backgrounds
Interviewing people to construct gender profiles
Leadership
Legal research
Legislation
Lesbian, gay, bisexual, and transgender issues
Library/electronic database research
Microsoft Excel
Microsoft Word
Multitasking
P - Z
Policy research
PowerPoint
Presentation
Prioritizing
Project planning
Promoting gender equity
Providing constructive criticism
Receiving feedback and criticism with an open mind
SPSS
Statistical analysis of gender research data
Synthesizing information
Tailoring communications to particular audiences
Tapping primary sources of information
Teamwork
Thinking critically about gender and its intersection with race, sexuality and class
Time management
Verbal communication
Women's rights issues
Working independently
Writing essays about women's issues
Writing research papers
More Lists of Skills
Here's a list of skills employers are looking for, including soft skills, general skills, and hard skills for a variety of different jobs.
Read More: How to Answer Interview Questions About Skills | What to Include in a Resume Skills Section | List of Skills Employers Seek in Job Applicants
Related Articles: Soft vs. Hard Skills | How to Include Keywords in Your Resume | List of Keywords for Resumes and Cover Letters | Skills and Abilities | Resume Skills List