The Future of Utilities - The Sustainable Investing Sector Series
Calls For Change Proving Disruptive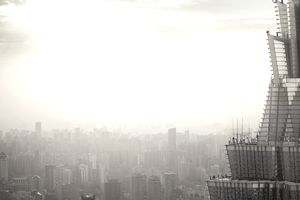 Our second look at sectors from a lens of sustainable investing involves another rapidly changing industry, that being electricity generation and specifically public utilities.
There is also clear connectivity between Utilities and Cars and their footprint, as Electric Cars will only be as 'green' as the electricity input is.  
Tesla can and will design and sell electric cars, and consumers can buy them as a badge of honor of sorts, but if the car is being charged with electricity sourced from a utility that is mostly burning coal, then electric cars are likely worse for the environment than driving a car, and filling up at your local gas station.
One very good academic study from UCLA proves this out.  This in-depth study looked at all so-called life cycle aspects of a car from construction to use to end of life and found that electric vehicles also used about 60% of the energy of a conventional vehicle in general, so if electric cars can be powered by renewable means, then the savings are multiplied.
And so as pressure comes to bear on the transportation sector to lower its footprint, all eyes are on the Utility sector and what it can do to enable renewable energy.
One clear leader in this regard in the US is NRG.  A visit to their homepage shows a case study on Las Vegas and how it is moving to accessing its largest power source - the sun.
NRG is led by the well-regarded David Crane, and in his recent letter to stakeholders he says:
"As we forge ahead, I am mindful of the fact that the next generation of Americans – the generation around my soon-to-be adult children – is different from you and I.
Somehow, some way, the next generation of Americans became "all in" in their commitment to sustainability, in every sense of the word, including clean energy. With them, it is built into their DNA, not just learned behavior as it is for us.
And make no mistake about our children. They will hold all of us accountable – true believers and climate deniers alike.
The day is coming when our children sit us down in our dotage, look us straight in the eye, with an acute sense of betrayal and disappointment in theirs, and whisper to us, "You knew… and you didn't do anything about it. Why?" And for a long time, our string of excuses has run something like this: "We didn't have the technology…it would have been ruinously expensive…the government didn't make us do it…"
But now we have the technology – actually, the suite of technologies – and they are safe, reliable and affordable as well as sustainable. They do not represent a compromise to our ability to enjoy a modern lifestyle. They represent an opportunity for us to do the right thing while multiplying shareholder value through greater value-added services. And these technological solutions are focused on the individual consumer - both businesses and individuals – so the shameful passivity and failure to act of government is irrelevant.
The time for action is now; we have run out of time for more excuses."
Is it any wonder that NRG is well regarded for its sustainability efforts?  For example, CDP's "Mind the Science" report​ recently applauded NRG's strategy for a low-carbon future and commitment to cut its greenhouse gas emissions by 90% by 2050.
 NRG still has a way to go, but to their credit, they are extremely transparent about their footprint as per this mapping. Few other utilities go to this length.  Although NRG has not been a great financial performer over the past 5 years, they have built an important foundation and have global plans such as those in South Africa which figure to make them extremely competitive.
This is in contrast to European utilities, especially RWE and E.ON who struggle from a financial standpoint and are arguably behind NRG in their sustainability transformation.  
The Energiewende in Germany has led to that country's radical focus on ramping up renewable energy use and production.  Even though coal remains in place, it will come under increasing pressure as years go by and as transformations take years if not decades, Germany is well positioned for the future arguably at the expense of large public utilities as local, distributed energy and related technologies take hold.
 Technology providers on storage and smart grid are important areas of opportunity for investors to explore as more countries seek to learn from what has been working in countries such as Sweden, Denmark, and Germany.  China is rapidly scaling up renewables and scaling back use of coal and  exploring Green Bonds to enable this transition financially so the opportunities are not just in equity.  And this all places pressure on the Coal sector, which in the US is 90% off its valuations just a few years ago.
We had seen these challenges coming with a case study in our first book in 2008 on Sustainable Investing which looked specifically at RWE and its difficult coming choices, which it has not navigated well.  The company's share price is over 64% down over the last 5 years.
The interconnected nature of sectors and energy use means a trend in one area has a knock on effect in others, and investors who don't get ahead of these trends get financially left behind, which figures to increase as sustainability trends continue to unfold and demands for responses increase.
Which is why the utility sector is so interesting, as it is actually fairly clear who is a leader and who is a laggard.  One now almost ten-year-old study called 'TruEVA" performed at Yale showed that if climate change were fully priced in, then electric utilities and other companies would be loss making mostly due to the environmental intensity of burning coal.  Given the EPA's Clean Power Plan, this loss making comes into sharper focus, and if this regulation survives legal challenges it almost guarantees a transformation of this industry.
Companies locked in with old facilities and old ways of thinking are at minimum increasingly risky investments.
These things will play out differently in different parts of the world, for example, Japan seeks to ramp Nuclear back up even after the Fukushima disaster as the country gets very hot in summer and cannot fully replace the needed baseload.  Replacing the world's energy use from renewable sources won't be quick or easy but it is an area of increasing focus and financial success.  
One very clear reality is there isn't nearly enough capacity for the energy transition which is required to keep the world within a safe degree of climate change effects.
Over the next 5 years, it is hard to see how a basket of forward-thinking utilities and related solution providers won't outperform a group of companies stuck with old business models and strategies for yesterday.