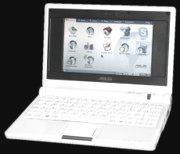 What is an intranet for real estate?  An intranet is a private network, either online or on a server owned by the company, and various functions of the business are managed and stored on it.  For real estate, there is a great deal of information and a lot of company functions that are well-served by an intranet for operations.
It can be made totally secure, and only those who ownership and management give logins to can get into the system.
 What they are able to do and see on the intranet can also be controlled and limited to just what they need.  It's a great way to share company policies and procedures as well.
Document Sharing:
Folders, very similar to the folders in your computer My Documents section, are created and files can be uploaded and stored for access by all members. Permissions are set for each folder to allow only those authorized to gain access and view the documents. Company operations manuals, personnel documents, training materials and shareable marketing brochures are all examples of the type of documents that might be stored and shared.
Individual and Group Calendars:
Most intranet services allow the synchronizing of a member's Outlook or Palm device with the Calendar Function. Items and meetings marked Private will be visible only to the individual member under their login. Group items will be visible to all.
You can also set up groups within the company, such as Admin or Agents,and set meetings and events that will be visible only to the assigned group. Members can RSVP to their meeting invitations.
Shared and Individual Tasks:
As with the Calendar, members can share group tasks, maintain private task lists, and sync with their Outlook and Palm devices.
Brokers can assign tasks to Agents, or Agents to Assistants. A Transaction Coordinator can enter and assign tasks for closings.
Announcements Section as Your Bulletin Board:
Members can enter announcements that will display as you would tack an item up on a bulletin board. When a new office manning schedule is ready, it can be stored in a document folder and a link to it posted in the Announcements window. Members can access this and all other functions from their home computers.
Shared Email Folders:
All the functions profiled above are available from all intranet service providers. this one and below are only available from some, so be sure to check each out carefully.
Using the intranet for shared email will allow the creation of folders which allow selective passing of emails between members.
Custom Application Databases:
It the service provides customizable databases, applications designed specifically for real estate and your office operations can be built. Applications could include closing transaction management,listings management, prospect and leads control and followup, showings and feedback, and even lockbox control.
What's the Cost?:
Online Intranet service providers usually charge based on the number of user members.
Prices range from about $29.95 per month for three users and go up from there depending on the vendor.
Example Intranet Resources :
In testing the three intranet providers in the links below. only one allowed the design of custom databases for real estate. The Web Office Demo in the third link is a custom database demo for real estate. It was created by your realestate guide, and he is a compensated affiliate of WebexOne.