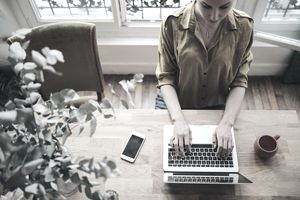 As a way for you to remember all of the large and small details of your summer experience and be able to share your story with family, friends, your college community, and others; you must find a way to document your story that will help you and other people continue to enjoy your experience long after it's over.
Each year I hear about the incredible experiences students have participated in over the course of the summer.
  Students return to campus each fall with numerous stories about their internship, research, volunteer work, or community service experience. The people you meet and the skills you learn can never be taken away. By writing or taking photos and/or videos of your experience, you will only enhance those opportunities that you want to preserve in your memory forever.
Sharing in students' summer experience through reflective papers, presentations, photos and videos is one of the things I enjoy the most when students return to campus in the fall. These summer experiences for many students are some of the most incredible experiences of their life. Visiting new places and meeting new people is a great bonus for students as they engage in gaining new knowledge and skills that will build on their academics and co-curricular activities that they participate in during each semester while they are on campus.
At our College, we have a Summer Funded Internship Awards Program whereby sharing summer experiences with the college community is one requirement that students have to meet. Last year several students presented to parents, staff, alumni, and fellow students on their summer experiences during Celebration Weekend and it was one of the highlights of the entire weekend, especially for the parents that attended.
These presentations are a great way to promote the program and get other students involved.
Keeping a Journal
For your presentation to be interesting and full of important facts, it's crucial that you document what goes on each day. By keeping a journal you can write down important information that can later be used to add exciting anecdotes that would be of great interest to others. For those who love writing, this is a great way to keep track of everything you do and be able to eventually share your experience with others.
Maintaining a Blog
For those who enjoy writing, another way to keep track of your summer experience is to maintain a daily blog. Blogs are also a great way to combine pictures with interesting captions on what the photos are all about. If you decide to blog, it's important to develop some kind of schedule. As interesting things happen throughout the summer, you can also add additional blogs as well.
A blog can be used to share your experience with employers once you are involved in looking for a future full-time job. There are many free blogging platforms out there; including, ​Squarespace, Weebly, Tumblr, Wordpress, plus many others. Be sure to pick the one that you feel is right for you.
Taking Photographs
Another great way to capture your experience is to take amazing photographs that can almost speak for themselves. You may decide to create a portfolio where you can share your photos with others. Adding captions to each picture is also a great way to add an explanation on what each photograph is about. Even more than the written word, photographs can evoke emotions and create a better understanding of the experience. Remember the old saying, "a picture is worth a thousand words".
Online photo sharing sites are another great way to share your pictures with others. You can even create a gallery that can become an ongoing story to share with others. You may decide to share your story on Facebook or Instagram or other sites, such as Google+ Photos, Shutterfly, Flickr, etc., as well.
Video Sharing
Short videos are also another great way to share your story.  Most phones give you the capability of taking photographs and videos, which can be added later to an overall presentation or even used alone. Video-sharing sites such as YouTube and Vimeo are all free and easy to use.
Posting on Social Media
Of course, we always have social media available when we want to connect with others. Whatever sites you use the most is probably where you will post your notes and/or pictures while keeping up with friends and family regularly. Are you on Facebook, Twitter, or Instagram on a regular basis?  If so, these are all great ways of reaching out to people who normally follow you anyways.  This can be a far less formal way to share your experience, but if it works, it's better than not documenting your experience at all.
Sharing Your Experience
The tips listed above are just the beginning of creating a unique and memorable story. The exciting part about this is that each student can accomplish a way to tell his or her own story in a distinct and irreplaceable way. Each student will have their individual story and how they choose to share it will add even more value to an experience that cannot be replaced.