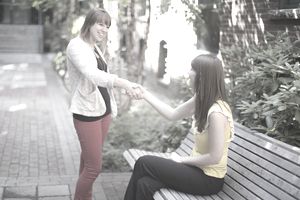 We've previously covered the usefulness of letters of introduction for freelance writers here. Overall, an LOI is useful for attempting to enter into a long-term writing relationship with a trade or specialty magazine in a topic or area that is of great interest to you, or that you have a lot of experience in. They differ from pitch or query letters, as that format pitches one idea for one article in a magazine, and an LOI is a hopeful introduction to a working relationship.
Letter of introductions has a mediocre response rate. Overall, I've found that trade magazines that are looking to add new blood to their writing cadre will advertise in freelance writing job lists, or simply poke around the web, looking for an expert or a recommendation from others.
However, I have encountered job postings from specialty magazines asking specifically for an LOI as a way of application, so an example of the format may prove valuable to you.
Following is an actual LOI that I sent to a targeted publication after I learned that the established editor was retiring. You'll note that this letter was sent to the new editor/replacement, who I assumed would want to cultivate his own team of freelance writers. 
This letter garnered me a year-long relationship with a magazine in my niche, resulting in several published print clips that further buoyed my career.
Example LOA
Dearest New Editor,
A couple weeks ago, while monitoring editorial and writing jobs available in this subject area, I noticed the opening for your position. I trust that you've arrived to your new job and begun to settle in. 
It occurred to me that part of your new responsibilities may be in hiring freelancers and building your own roster of freelance writers and editors to work with. To that end, I've included my resume and business card. 
In summary, I am a full-time freelance writer and editor, and have been for over x years. My main client is the Sample Client, where I write on Sample Topic. I also hold contracts with Sample Client and a regional magazine, Sample Title. I've also completed past projects for Several Sample Publishers. Lastly, I've published in several trade magazines that print nationally. 
My resume showcases several references that I invite you to contact. In addition, I've several recommendations posted on my LinkedIn account. Let's connect there! 
Overall, though, I wish you luck and happiness in your new position. Thanks for your time.
Use LOIs only for very targeted publications, and be sure to direct your letter to the appropriate editor, by name. Good luck!