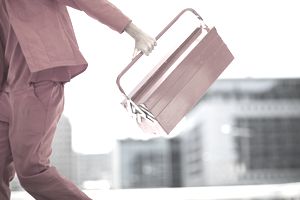 Need to expedite your job search? There are many tools, apps, and widgets you can use to help you get hired fast. You can sign up for a variety of services - many of them for free - to help target your search, notify you when jobs become available, and help you refine and upload your resume and cover letters.
Here's a selection of job search tools that will help you expedite your hunt for a new position and speed up your job search.
Job Search Tools
Job Search Widgets and Gadgets
There are a plethora of widgets, gadgets, and tools that will help expedite your job search and manage your career. The key to using them successfully is to select a few that offer you the best services for your individual job search.
Tools for Professional Job Searching
Before you seek employment make sure you have the appropriate tools for a professional and business-like job search because the first impression you give an employer is the most important one. If a potential employer wants to contact you, and your voicemail is inappropriate or inaccessible, or your email address is a little "too personal", you may knock yourself right out of the running for the job.
Facebook Apps for Job Searching
Just about everyone uses Facebook for personal networking, but you can use it for professional networking as well. With lots of job search applications to choose from, Facebook is becoming more than a social networking site.
These Facebook applications can all be used as part of your job search.
Job Search iPhone Apps
There are a variety of free job search apps available for your iPhone, iPod Touch, iPad, or Android device. You can download apps that search for jobs by keyword and location, email job listings, keep track of your contacts, and even create a resume.
Using Instant Messenger (IM) to Job Search
Instant messaging (IM) services can be a good tool to use when job searching. If you have an instant message account you can use it for networking, both with the people on your buddy list and with professional contacts. Make sure that the screen name you use for networking sounds professional, and limit your communication to business hours.
Job Search Engines
Use a job search engine to search the top job sites, company sites and online newspapers. There are a variety of job search engine sites that will search all the job sites and even the search engines to capture new job postings. On many of them, you can also sign up to receive notifications of new postings.
LinkedIn and Your Job Search
Keeping your LinkedIn profile up to date is always a good idea, but during a job search it's essential. Here's how to use LinkedIn as part of your job search, including how to increase your visibility and connections, so employers and recruiters can find you.
OneStop Job Center
Here are all the resources you'll need for a successful job search including how to write resumes, CVs, cover letters and other employment letters, where to look for jobs, how to interview successfully, and how to negotiate compensation.
Resume, CV and Cover Letter Samples
Review our collection of free sample resumes, cover letters, curriculum vitae, resignation letters, thank you letters, letters to accept or decline a new job, and more career-related letters you can use for your job search correspondence.
Suggested Reading: 30 Days to Your Dream Job