Free Summer Movies at Cinema World
Catch a Free Movie at Cinema World This Summer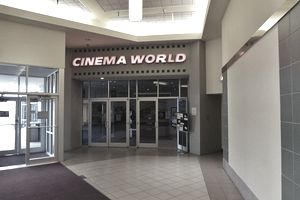 Updated for Summer 2017
If you have a Cinema World movie theater near you, you'll want to catch their free summer movie program for kids. Eight new movies will be shown this summer and your kids get free admission to all of them with adults paying $2 admission or a food item donation.
The free summer movies being shown at Cinema World in 2017 are part of the Summer KidFest! at Cinema World.
Are you looking for more free summer movies? See my complete list of free and cheap summer movies for kids that are being shown at Regal, Cinemark, and other theaters around the country.
When You Can See Free Summer Movies at Cinema World
Starting in June and running through July, you'll be able to see free summer movies at Cinema World movie theaters.
The free summer movies are shown every day at 10:00 a.m.
A List of the Free Summer Movies Playing at Cinema World
At Cinema World, each Friday a new free summer movie starts in their Summer Kidfest series. Select your local Cinema World theater for the specific schedule.
Here's a list of the G and PG rated free summer movies you'll be able to see at Cinema World this summer:
Sing
The Peanuts Movie
The Secret Life of Pets
Kung Fu Panda 3
Ice Age: Collision Course
The LEGO Movie
Home
Trolls
The Angry Birds Movie
Willy Wonka and the Chocolate Factory
Storks
The LEGO Batman Movie
This is a complete list of all the free summer movies for kids that will be shown at all the Cinema World's. Be sure to check with your location on what movies they will be showing each week of the promotion.
Other Free and Discounted Activites for Kids at Cinema World This Summer
Besides the free summer movies, some of the Cinema World's have other free and discounted activities going on for kids this summer.
The West Melbourne location will be having KidFest FunDays featuring free Kona Ice for the first 20 kids and a chance to meet with Brocko the Clown who will delight the kids with face painting, juggling, and balloon art.
Here's the West Melbourne KidsFest FunDays schedule.
At Cinema World Lanes & Games in Rhode Island, they also have a bowling promotion that gives kids 12 and under up to two $2.00 games of bowling. The discounted bowling will be Monday through Friday, June 26 to August 8, from 11 a.m. to 1:00 p.m.
Limits to Be Aware Of
Children get free admission to see the free summer movies but if you're an adult it's going to cost you either $2 or a donation of a non-perishable pet food item. One adult admission or donation is required for every four free kid's admissions.
Seating is on a first-come, first-served basis. Groups, camps, and daycares must call to make reservations at least 10 days before the movie.
Cannot be combined with Free Popcorn Wednesday.