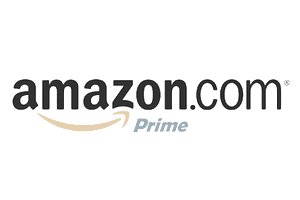 Amazon Prime is a free shipping program where you get free two-day shipping on all your Amazon purchases for an entire year in exchange for an annual fee.
How to Get Amazon Prime for Free
Here are the current trial offers so you can get Amazon Prime for free:
Prime Student - Students can get a 6-month free trial to Amazon Prime
Benefits of Amazon Prime
You get free two-day shipping for an entire year.
The free shipping is good for an unlimited number of orders during the year.
The free shipping applies to all sizes of orders.
You get a free Kindle book each month.
If you order from Amazon regularly the Amazon Prime program can save you a lot of money. If you pay shipping of $4.99 each time you order from Amazon, you'll get free shipping the rest of the year after ordering 16 times.
You can share the benefits with three other family members or co-workers as long as your address is the same.
You have the option of upgrading to one-day shipping for $3.99 per item.
Disadvantages of Amazon Prime
You'll have to order from Amazon at least 16 times a year to cover the cost of the Amazon Prime annual fee.
You're only eligible if you live in the continental United States.
You'll still have to pay shipping for products sold through Amazon by others like Target and Amazon Marketplace.
You'll only be able to get standard shipping on gift cards and items that require special shipping.
If you have a PO Box, you'll only be able to get standard shipping instead of two-day shipping.
You can't cancel if you've already made a purchase under the program.
Your membership in Amazon Prime will automatically be renewed.
Cost of Amazon Prime
You can get a year of Amazon Prime for $99.
You can sign up for a free one-month trial of Amazon Prime.
If you decide it's not for you, you can cancel during the first month and not have to pay the annual fee.
How to Sign Up for Amazon Prime
Visit the Amazon Prime sign-up page to join.