15 Free Horror Movie Trivia Games
Horror Movie Trivia Questions for the Biggest Fans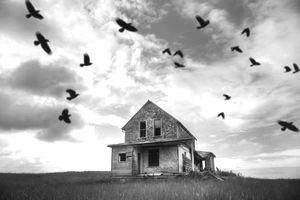 If you're a fan of horror movies, you won't want to miss out on this list of free, printable horror movie trivia games. They're great to play on your own, with friends, or even as a spooky party game.
These horror movie trivia quizzes cover the classic horror movies, the scream fests of the 1970's and 80's, and even the current scary movies that most people have recently seen.
If you especially love horror movies, I have a list of websites where you can watch free streaming horror movies.
There are also a lot of free classic horror movies that you can download.
My Ghoul Friday's Halloween Movie & TV Trivia: This is a 30 question Halloween trivia quiz that asks questions from Charlie Brown all the way to Michael Myers. There's also a PDF version of the quiz that makes it easy to print it and hand it out to your friends.
Scary Movie Trivia - Match the plot with the movie title in this printable 15 question horror movie trivia quiz. There are even some bonus questions at the bottom that will really separate the die-hard horror fans from the casual viewers.