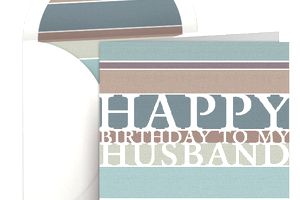 Punchbowl is a free ecard website that allows you to send a customized digital greeting that arrives tucked into a virtual envelope with a postage stamp.
You'll find free ecards for birthdays, holidays, announcements, occasions, and any other reason you'd want to send someone a card.
Creating a Punchbowl Ecard
Visit Punchbowl's Ecards and choose the category of ecard you'd like to send. The ecards with the blue Free circles are the cards that are free for you to use.
Click on the ecard you'd like to send and click the Continue button to start customizing. At this point, you can choose to include a gift card or you can continue making your free ecard.
Use the links at the top of the screen to customize the front and inside of the ecard. You can change the text, font, color, size, line spacing, and alignment.
The Envelope and Postage section lets you change the envelope liner, postage stamp, and rubber stamp on the envelope.
Sending a Punchbowl Ecard
When you're done customizing your Punchbowl ecard and ready to send it, you can add receipeints from your webmail, Punchbowl address book, or a .csv or .vcf file. You can also type in a name and email address.
You'll need to register before you can send an ecard through Punchbowl. Registration is free.
Free Online Party Planning at Punchbowl
Besides free ecards, Punchbowl also has an excellent party planning section on their website.
You can send invitations or save the dates for birthdays, parties, or weddings, all for free.
You'll be able to include party details including polls, maps, reminders, and even message boards. You can even manage your RSVPs right there at Punchbowl.