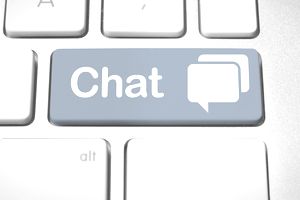 Does forum marketing still work, and if so, is it worth the effort? Given all the online marketing options at an Internet marketer's disposal today, you may feel that it's not worth it to even consider this classic form of reaching and engaging with potential prospects and customers.
However, as we enter the second generation of the World Wide Web (WWW), the tried and true forum maintains its appeal as a raw and authentic medium for exchanges between supplier and customer, between marketer and subscriber, and even between buyer and seller.
Forum marketing was in many ways the precursor to Web 2.0 (i.e. collaborative sharing of information and user generated content). While it may lack the glamour of search engine optimization, Facebook marketing, Twitter, etc., you can still develop effective relationships and have meaningful exchanges on forums. How to optimize your forum marketing strategies and get results are the subjects of this article.
How to Find the Right Forums for Your Market
Go to Google and type in your particular niche (e.g. Dog Training), then add a plus sign ("+")  with the word "forum", such as "dog training+forum". The page one listing plus the related search phrases listed at the bottom are a great starting point for your selection process.
An alternate method is to seek out specialized search engines (e.g. boardreader.com) that are built to help you find forums. Often times, they may lead you to obscure yet very relevant forums that Google and others may ignore.
Forums are a great place to meet and help potential prospects and customers as well as find and develop relationships with other experts and influencers in your market.
Choose two or three forums to begin with, because spreading yourself too thin at the start is the surest way to get poor results.
Forum Etiquette: How to Participate in a Forum Community
Once you find a few forums that meet most if not all of your search criteria, it's time to get acquainted with how things actually work. As with any game, sport, or business endeavor there are usually a set of rules posted for all to read in the "Sticky" section by the forum administrator. So, to maximize the benefits from your time investment:
Read the rules! (e.g. No spamming; respecting the maximum word length allowed per post).
Grow your traffic by building relationships with other participants and adding value to their experiences.
If signatures are allowed, make them short, highlight benefits, and stoke curiosity. 
Post replies to 'hot' topics of interest. The more your responses address the wants and desires of your audience, the more likely they are going to follow you to your link.
Using Forums to Build Authority, Expertise, and Drive Traffic
It's an oft-repeated axiom of successful Internet Marketing that you need to build up your "know, like and trust" factor. In practical terms, this means establishing your authority as an expert in your niche.  Niche forums are particularly well-suited for this endeavor, because specialized knowledge is what people are looking for. If you can deliver insights and respond to pointed questions, other will gravitate to your posts and hang on your every word.
Once established in a select group of forums, you may have the luxury of using similar, but not identical responses to common threads of interest.
Conclusion
Forums and forum marketing continue to survive, because they can be great sources of fresh, targeted traffic for new and experienced entrepreneurs. While it may require an "upfront" time investment to establish yourself in a relevant forum, the rewards may include greater awareness of your company, more eyeballs reading your contributions, and more traffic to your sites or clicks to your latest promotional campaigns.