Resources to Help You Complete Form 1040A
Eligibility and IRS Reference Material for Filing the "Short Form"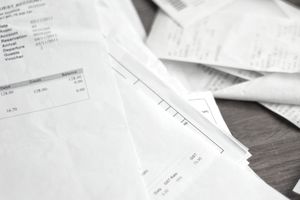 The Internal Revenue Service might have a reputation for being stern and unforgiving, but it really does try to accommodate taxpayers and make tax time as easy and painless for them as possible. It offers a few types of personal tax returns to streamline the process, including Form 1040A.
Also called the "short form," Form 1040A is a two-page tax return designed to cover the most common types of income, deductions and tax credits. People with taxable incomes of less than $100,000, who didn't exercise any incentive stock options, and who don't itemize may be able to file Form 1040A.
Why File Form 1040A?
This tax return is shorter and easier to fill out than the longer Form 1040, but it covers more deductions and tax credits than the 1040EZ, the other simplified return option. For example, you can deduct IRA contributions and student loan interest on the 1040A, but you can't take them on the 1040EZ. I usually recommend that people start with the 1040A form if they're preparing their tax return by hand and their finances are pretty straightforward.
People who use tax software to prepare their returns usually don't have to worry about which tax form to use. The software will automatically select the form that's most appropriate based on your income and deductions. 
The primary benefit of using Form 1040A is that it's much faster and easier to prepare by hand than the longer 1040. Another nice benefit helps parents of college-bound students or students already attending college through eligibility for the FAFSA simplified needs test. Using this test can help their college students obtain larger financial aid packages simply because they're eligible to file Form 1040A.
An Overview of Form 1040A
Because the 1040A is shorter than 1040, only certain types of income, deductions, and credits can be reported and claimed. Types of income that can be reported on Form 1040A include: ​​
Wages
Interest and dividends
Capital gain distributions
Taxable grants and scholarships
Pensions, annuities, and IRA distributions
Unemployment compensation
Social Security and railroad retirement benefits
Alaska Permanent Fund dividends.
If you have any other types of income, such as business income reported on Schedule C or capital gains reported on Schedule D, you're stuck with using the Form 1040 long form.
Deductions that can be claimed on Form 1040A include: 
Classroom expenses deduction
Deduction for Individual Retirement Account contributions
Student loan interest deduction
College tuition and fees deduction
Standard deduction.
You can't itemize your deductions on Schedule A if you use Form 1040A. You're limited to the long form if you want to itemize, but taking the standard deduction is often more beneficial for most taxpayers anyway. 
Tax credits that can be claimed on Form 1040A include: 
Additional child tax credit
American Opportunity and Lifetime Learning education credits
Earned income credit
Child and dependent care expenses
Credit for the elderly and disabled
Credit for retirement savings contributions
IRS Resources Related to Form 1040A
Although the 1040A is easier to complete than the long form, you might still need some forms and reference materials. Here are some direct links to various forms, instructions and other resources the IRS makes available on its website. 
Form 1040A [PDF]
Schedule B [PDF] for reporting interest and dividends (instructions are included with the form)
Form 8917 [PDF] for the tuition and fees deduction (instructions are included with the form)
Form 2441 for the child and dependent care tax credit
Schedule R for the credit for the elderly and disabled
Form 8863 for the American Opportunity and Lifetime Learning tax credits
Form 8880 [PDF] for the tax credit for retirement savings contributions (instructions are included with the form)