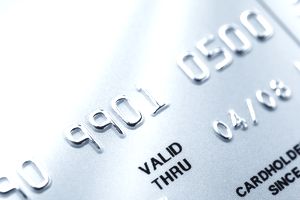 Part of rebuilding your credit is proving that you can pay your bills on time. If your bad credit episode left you without any credit cards, you'll have to open new ones so you can start improving your credit score.
Since your credit score is sensitive to credit report inquiries, you should avoid randomly applying for credit cards just to see if you're going to get approved. Several credit inquiries, especially within a short period of time, will make it harder for you to get approved for a credit card.
If you can pinpoint the credit cards that are most likely to approve you, you'll put in fewer credit card applications and increase your likelihood of getting approved.
Two Great Credit Score Matching Tools
Financial Globe's Score Match gives you a list of credit cards based on your credit score. The site also indicates the approval rate of the credit card, giving you a better idea of whether your application will be approved.
If you don't know your credit score, CreditCard.com's Credit Score Estimator asks questions about your credit history to estimate your credit score. Then, the tool suggests credit cards that suit you based on your estimated credit score.
If you don't know your credit score, you can sign up for Credit Karma or Credit Sesame. Both are free credit scoring services that don't require a credit card or trial subscription to get access to your credit score.
Checking to See If You're Pre-Qualified
A few credit card issuers let you enter your personal information to find out if you've been pre-qualified for a credit card:
These credit card issuers do a soft pull on your credit report to figure out whether you qualify for any of their credit cards. If there are no matches, there's a strong likelihood that you'll be denied if you choose to apply.
Just because a credit card matches your credit score doesn't guarantee you'll be approved if you apply. Once you submit an application, the credit card issuer will do a more thorough review of your credit history and income to decide if you meet the qualifications. If you're denied, you'll receive a letter in the mail within a few days explaining the reason your application was turned down.
If there are no matches for you based on your credit score, consider getting a secured credit card, which requires you to pay a deposit to secure your credit limit. After several months of responsible use, you may be able to convert your secured credit card to an unsecured credit card or your credit may be in a better position to help you qualify for another unsecured credit card.
Whether you have good credit or bad, it's always best to choose credit cards based on their features – interest rate, fees, rewards, etc. – and not your need for credit.