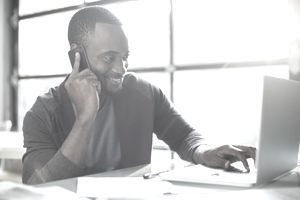 Company Overview
A long standing record of financial strength and stability is an integral part of Federated Mutual Insurance Company. The company writes business insurance in 49 states and offers personal insurance products to residents of Minnesota. Federated Mutual was founded in 1904 and is headquartered in Owatonna, Minnesota.
Initially, the company began offering business insurance to implement owners but expanded to other types of industries.
Eventually, the expansion continued to add fire and casualty insurance, accident and health insurance and life insurance policies. Today, more than 2,000 employees work at operations in 49 states and the District of Columbia. There is a regional office in Phoenix, Arizona and other service locations throughout the country.
Financial Stability, Customer Service Ratings and Company Awards
These insurance rating organizations have given Federal Mutual Insurance Company top financial strength ratings:
Federated Mutual Insurance Company has not been accredited by the Better Business Bureau  but it does have a BBB rating of "A." This would indicate that there have not been any major concerns or issues with customer service.
In 2013, Federal Mutual Insurance Company was listed in the Ward's Top 50, an organization which lists the top performing U.S. insurance companies in property and casualty insurance and life and health insurance; based on several factors including asset management, investment performance and growth rate analysis.
Insurance Product Offerings for Individuals
These types of personal insurance policies are available to residents of Minnesota:
Renter's Insurance
Personal Umbrella Insurance
Several discounts are available to auto policy holders including auto discounts for:  safe driving, multiple policy, anti-theft devices, good credit and mature drivers.
Homeowners can get discounts on home insurance for multiple policies (auto and home), long-term policy holder, new home, alarm systems and a non-smoking discount.
Insurance Offerings for Businesses
Business owners can purchase group health, dental, group disability income, individual retirement and life insurance plans for employees.  Property and casualty business insurance is targeted to niche industries including:  auto dealers, auto parts stores, auto service & repair, building material dealers, cabinet & custom woodworking shops, farm & industrial equipment dealers, funeral services, jewelry retailers, machining & tooling, plastics, petroleum marketers & store operators, printers, retail & wholesale, contractors and tire dealers.
Property and Casualty insurance products including are also provided including:
Environmental Liability
Dwellings
Personal Liability Exposures
Special Events
Workers Compensation
Excess Liability
Foreign Exposures
Ocean Marine Insurance
One beneficial service offered to business owners is the financial protection review. Once a year, the company will conduct a thorough analysis of your personal and business insurance needs to uncover any changes that may need to be addressed.
Risk management services are also available to business owners to make smart safety decisions and control losses.
Pros and Cons
Pros
Federated Mutual Insurance Company has top financial strength ratings. It is also an "A" rated company with the Better Business Bureau. For small to mid-sized business owners or for individuals living in Minnesota, the company offers competitive rates and attractive discounts to policy holders. Risk management services including loss analysis and safely training programs; and a yearly financial analysis review are available to business owners.
Cons
The personal insurance products are only offered to residents of Minnesota.
Contact Information
For personal insurance, you can visit the Federal Mutual Insurance Company personal insurance products website or call 1-888-507-3030.
For business insurance, visit the Federated Mutual Insurance Company business website or call 1-888-333-4949. For general inquiries, call 1-800-533-0472.