How Influencer Marketing is Changing Business with FameBit
Influencer marketing is one of the biggest emerging marketing channels.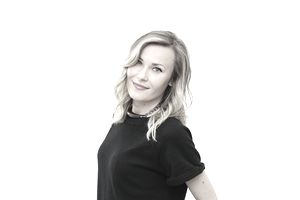 In recent years, global brands and small businesses alike, have been turning to influencer marketing, the practice of partnering with well-known industry influencers to market products in a more authentic way than more traditional marketing channels.
Influencer marketing has been around for a very long time. Thanks to the age of the internet, only recently has it become a viable marketing channel for brands to scale and reliably calculate an actual return on investment.
Today's consumers crave authenticity.
They quickly tune out when they feel like they're being overtly marketed to by a large corporation. That's where the influencer connection comes into play. 
I recently got the opportunity to speak with Agnes Kozera, co-founder of FameBit, a leading self-service platforms for brands to connect and build content with industry influencers. 
In our interview, she shares with me exactly how the industry works, how businesses experience such massive ROI with influencer marketing, and how the influencers themselves go about leveraging their loyal audience to create genuine partnerships with brands.
Here's my interview with Agnes.
The Power of Influencer Marketing
Ryan: Can you tell me a bit about FameBit, what solutions you're creating for businesses, and cover a brief example of how your influencer marketing campaigns typically work?
Agnes: "FameBit is a convenient do-it-yourself solution for brands to find, hire and work with creators, communicate with them, manage deliverables, and track success of branded content, all in on platform.
FameBit is unique in that it's a one stop-shop for finding and working with influencers at scale and across several social media channels."
"On FameBit, we've reversed the manual process of influencer marketing in that rather than going to different social media channels to try and find influencers manually, brands simply post a request for content, indicate the social media channels they want content for (YouTube, Twitter, Instagram, Facebook, Vine, and/or Tumblr), and influencers who are interested in the opportunity send proposals and creative ideas to the brands.
As a result, brands don't need to go through an agent or reach out to influencers individually. FameBit saves brands a great deal of time and effort."
"Our platform also provides data to help brands make the right hiring decisions, including information about the influencers' subscriber count, post history, audience demographic and channel geography, so that brands can really zero in and find which influencers have the right brand fit with the right audience for their product or service. Ultimately, via FameBit, brands get not only high-quality content but also distribution to an already engaged audience."
"Here's one of my favorite examples of calculating the ROI of influencer marketing."
"Boohoo, a clothing and accessory company, used FameBit to help increase their brand recognition in the United States. Their initial campaign, which included 16 influencers, generated a 4X ROI for the brand, showing the power of influencer marketing at scale. Boohoo is now currently doing their fifth campaign with FameBit."
[Ryan]: Here's one of the videos that FameBit helped Boohoo create with an influencer that matched their target market. It's such an insightful look into the magic that influencer marketing can create for businesses of all sizes.
"On the creator side, FameBit is very inclusive. Creators with 5,000 or more followers on YouTube, Instagram, Twitter, Vine, Facebook or Tumblr can sign up for FameBit and find brand sponsorship opportunities for those social media channels. We give creators full transparency on the monetization opportunities that are available and on how much they are earning."
"We are a fully open marketplace, meaning that influencers can directly connect with brands without going through an agency. Through FameBit, creators have the control to choose branded content opportunities that are right for their channel and audience, and can also negotiate and set their own pricing for those opportunities."
"We also have a collaboration tool for influencers, which lets them collaborate with other content creators to grow their audiences.
For instance, a smaller influencer can partner with a larger channel that will help spread awareness about the awesome content the smaller influencer is posting, in order to help increase their viewership and grow their following."
Ryan: What are some of the biggest trends you're predicting businesses will leverage within the influencer marketing world in 2016?
Agnes: "By far, the biggest trend we are predicting is that brands will leverage more video across more social media channels, working with influencers to tell different stories natively within each medium."
"We already know the incredible power and importance of working with influencers to create and distribute videos to YouTube, but brands will do a lot more video -- not just on YouTube but also on Instagram, Facebook, Twitter, and other platforms simultaneously. 2016 will be the year of video influence marketing across multiple channels."
"In general, we will also see a plethora of different types of businesses doing influence marketing. We know that beauty and fashion brands already use influencer marketing a ton, but we're seeing more businesses in other industries like tech, music, sports and fitness, and B2B businesses starting to utilize this marketing strategy, too."
Ryan: How do you see influencer marketing currently (and in the future) changing the way businesses and brands build relationships with their customers?
Agnes: "Influencer marketing is making relationships between brands and customers more personal, deeper, more transparent, and more human than ever. Gone are the days of a highly polished TV ad meant to appeal to everyone. Brands' messaging is becoming less scripted and more organic, with real people showing how products and services are actually used and how they fit into people's day-to-day lives. The content is not static, like a traditional ad -- there's engagement and interaction going both ways and customers are now more involved in the conversation and messaging."
[Ryan]: Here's an example of a product tutorial video done via FameBit, for men's hair care brand Hanz de Fuko.
"Overall, businesses will continue to employ influencer marketing because of its organic nature, which garners more trust than traditional advertisements do. This comes from the fact that social media audiences view creators and social influencers as trustworthy and relatable peers, which is an important aspect to driving purchasing decisions."
"With branded content, you can closely target the consumer audience you want to reach and work with influencers who already have very engaged and tight-knit audiences. It's more of a two-way relationship, between the brand and the influencers, between the influencers and their followers, and ultimately between the brand and the influencers' followers."
Ryan: I can also personally attest to the power (and strong ROI) of influencer marketing.
In what I do at CreativeLive, marketing all of our online business classes, we make it a point to partner only with instructors that are influencers within their niche topic areas.
This guarantees that we have built-in distribution for our classes, because the instructor's audience will naturally be interested in taking their class, and it gives us instant credibility by doing classes only with instructors that are at the top of their fields.
If you're not yet using an influencer marketing strategy within your business, check out FameBit and test out building a campaign with an influencer who reaches your target customers, today.
You'll create the opportunity to build authentic connections with your audience, align yourself with respected influencers, and develop genuinely useful content. It's an all-around win for everyone involved.